3 challenges UK supermarkets are facing in a shifting economy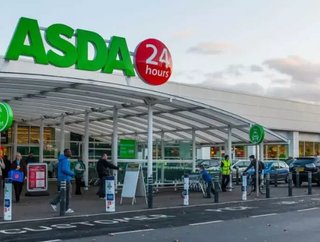 Check out the latest edition of Food Drink & Franchise! The economy in the UK is changing. The UK is entering a period of deflation (or at least...
The economy in the UK is changing. The UK is entering a period of deflation (or at least negative inflation) for the first time since the 1960s—and a significant part of this has to do with the turmoil currently facing the region's supermarket industry. While the supermarket price cuts that have helped spur on this deflation period are good for consumers and good for the markets in the short term, helping them stay afloat by enticing loyal consumers to stick with their favorite chains, those cuts are spelling trouble for supermarkets in the long term. Andy Clark, CEO of UK supermarket chain Asda, announced the chain's Q1 financial results today—led by a 3.9 percent decrease in same store sales—along with a statement calling 2015 "the most challenging year" for the traditional supermarket model. What are some of the biggest challenges facing UK supermarkets as they attempt to get back on track?
The low price and high cost of discount chains
The largest threat to traditional supermarkets by far is the entrance and swift rise of the discount supermarket model as chains like Aldi and Lidl have expanded out of other regions of Europe to find success in the UK. According to previous reports, discount chains like Aldi and Lidl grew 15 percent and 10 percent (respectively) through 2014; those gains for discount chains translated directly to losses for traditional supermarket chains, with Asda's percentage of the UK market share falling from 17.3 percent to 16.9 percent while Tesco's market share fell from 28.8 percent to 28.4 percent. The largest effect of discount chain success has been that traditional supermarkets like Asda and Tesco have had to lower their own prices to discount levels in order to keep up and hold on to as much market share as possible—the result being thinner profit margins and the push toward negative inflation.
Outnumbered
As City AM reports, the problem with discount chains for traditional UK supermarkets is more than just prices—it has also become a numbers game and discount chains are winning. In previous reports, it was found that discount chains like Aldi and Lidl are expanding rapidly in comparison to traditional chains like Asda and Tesco. (Rather than expanding, Tesco is actually closing many of its lower-performing stores due to its various troubles over the last year.) This only serves to drive a further wedge between consumers and traditional supermarkets. Even if consumers have their favorite supermarket brands, eventually convenience trumps all (especially when compared with low prices) and a wealth of closer and more convenient options could easily lead to otherwise loyal consumers choosing a discount chain more often.
Competition on the high end
To a somewhat lesser degree, traditional supermarket chains in the UK are also facing issues from specialty grocery chains eating into their market share on the higher end while discount chains dig in on the lower end. These brands have succeeded in part by trading on their high end cache, similar to chains like Whole Foods Market in the United States, and taking advantage of specialty trends like organics that have experienced growth in the UK consumer market. According to City AM's report, while high end chains haven't seen the same level of growth as discount chains, they also haven't seen the same losses as chains like Asda or Tesco.
If traditional supermarkets hope to overcome these issues, they are going to have to find a way to bring in consumers without resorting to further price cuts and downsizing—while it may work in an immediate sense, it's ultimately leading to the disappointing same store sales while not significantly improving market shares. Some experts have controversially suggested splitting large chains into more manageable brands encompassing multiple market tiers from high end to discount, but savings could also potentially be found in other smaller ways, by tightening up supply chain efficiencies, reexamining vendor and supplier deals, and eliminating food waste.
"While I take no pride in reporting a negative number, we are in a period of expected turbulence, not distress," Clark added in his Asda Q1 report. The turbulence is undoubtedly rough, but with a careful strategy that doesn't rely on a race to the pricing bottom, supermarkets could manage to weather the storm without reaching that stage of distress.
Let's Connect!