The Sysco-US Foods merger might be coming apart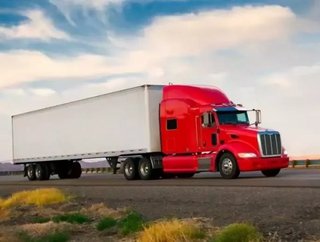 Weve been hearing about Sysco and U.S. Foods merging for well over a year now. But after all of the proposed acquisitions tribulations and attempts to m...
We've been hearing about Sysco and U.S. Foods merging for well over a year now. But after all of the proposed acquisition's tribulations and attempts to move forward, it looks like one of the two parties involved is just about ready to throw in the towel and call it quits. According to Food Business News, an executive from the business has testified that that U.S. Foods is ready to abandon its potential partnership with Sysco if the federal court decides to side with the U.S. Federal Trade Commission (FTC) and grant a preliminary injunction to block the merger.  
When Sysco first announced that it was acquiring fellow foodservice distribution giant U.S. Foods in late 2013, it was a huge deal—it always is, when the two largest businesses in any given sector make a decision to merge. But ever since, the proposed merger has been fraught with problems as the U.S. government has looked into whether or not the merger would constitute a monopoly. These issues came to a head in February when the FTC officially made its decision on the merger, voting 3-2 in favor of issuing a lawsuit to challenge the transaction on the grounds that it violates antitrust laws (read: it would definitely constitute a monopoly).
Sysco, the acquirer between the two companies and the preliminary driving force behind the merger, vowed to fight the FTC's lawsuit, arguing that it's based on misconceptions about the foodservice supply chain industry and customer preferences for local distributors. "The FTC claims the merger would harm competition in 32 local markets, ignoring the existence of myriad local suppliers, including broadline companies, specialty companies, cash-and-carry, and club stores with whom Sysco and US Foods compete on a daily basis," said Sysco CEO Bill DeLaney in a statement responding to the FTC block.
But as Food Business News reports, would-be acquisition U.S. Foods is apparently not as eager to go to trial:
US Foods is not prepared to engage in a lengthy court battle with the Federal Trade Commission over its proposed merger with Sysco, David Schreibman, an executive vice-president at US Foods told presiding U.S. District Court judge Amit Mehta.
Testimony for this hearing is expected to continue through the end of this week. No matter which way the federal court decides, it is sure to make an impact on the distribution industry.
[SOURCE: Food Business News]