Cutting a bigger slice of cake: growth in the catering industry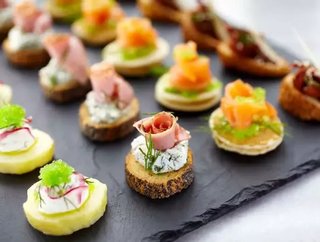 The catering industry is thriving in the UK.According to data from IBISWorld — a specialist in business information and market research — revenue fo...
The catering industry is thriving in the UK.According to data from IBISWorld — a specialist in business information and market research — revenue for the catering services market sits at £1bn ($1.28bn) and it has experienced an annual growth of 1% since 2013, with a current workforce of approximately 28,600.
Considering the economic uncertainty of recent times, this market size, growth rate, and employment number is impressive — but how has the sector developed and what lies ahead?
We will explore the current state of the UK catering industry and look at survey responses regarding what catering industry professionals think about their sector in 2018…
The reasons behind the growth
The same report by IBISWorld attributes some of the credit for the growth of the catering sector to the consistency of personal events that require the service — such as weddings and funerals. The latest data gathered by the Office for National Statistics found that the number of people aged over 65 years who got married soared 46% in just a decade (2004-2014), while the trend for events such as baby showers, baby gender-reveal parties, and even divorce parties could also be playing a part in an increased demand for catering.
A report by the British Hospitality Association discovered that the contract catering market is anticipated to increase 1.9% a year until 2020. Aside from personal events, corporate gatherings may also be boosting the revenue of the sector — but can we truly attribute credit for growth in the catering industry to the events sector? Perhaps. The UK events industry is worth approximately £42.3 billion, with 1.3 million business events held every year, according to Eventbrite. If catering companies are tapping into the lucrative events industry and providing food and drink for luncheons, trade shows, and business meetings; this could also be driving up business revenue, demand for workers and overall growth.
But what about reasons for growth from within the industry itself? Another British Hospitality Association study, released in 2017 — the UK Hospitality Industry Productivity Report — found that the hospitality sector is labour-intensive and not capital-intensive. This means it relies more on manpower than cash to operate. The sector also has the highest labour productivity increase across the UK economy and has even managed to decrease its capital output by 10%, suggesting it is refining its use of investment. Arguably, an efficient use of money combined with an industrious attitude may be driving development and expansion in catering, too.  
Evidently, the industry is growing for a variety of reasons, but will this success be hampered by future trends and events?
Catering industry obstacles
From bar furniture to workforce size, there are various concerns about the future of catering. But what do industry professionals believe will impact the success and growth of the sector in the months and years to come?  
According to Nisbets' spring 2018 Pulse Survey, which surveyed 600 UK catering industry professionals (from front-of-house staff to chefs and businesses owners), the main concerns for 2018 are reduced footfall, finding staff, and increased business rates and competition. Only one in ten catering professionals surveyed said that the government is doing a sufficient amount to support the sector, while 34% have found an increase in the cost of raw ingredients, and 22% believe there has been a rise in the price of labour. To counter the concern about finances, 46% of those asked said that they'd push up prices and 25% said they'd reduce portions — both of which may stifle growth if customers don't agree with the changes.
Worryingly, 18% from this survey claim that they will cut staff in a bid to absorb extra costs, and although 42% of professionals have no difficulty with recruitment, a quarter find it hard to source and take on chefs and nearly half have no plans to hire new staff this year. These factors could all have a detrimental effect on the growth of the catering employment rate, which will have an effect when it comes to supply and demand. Making it more difficult for fresh talent and innovative creators to break into the industry may impede on the industry's ability to keep developing as it has been.
SEE ALSO:
With the official separation of the UK from the EU drawing nearer, what effect is Brexit having on the catering industry? Out of the 600 professionals in the survey, 61% have seen no change in footfall since Brexit was confirmed. Positively, this suggests that, although the future is unclear regarding the EU divorce deal, its effect on the expansion of the catering industry has not been too detrimental so far. Hopefully, this trend will continue, and the catering sector can carry on growing regardless of the outcome of the Brexit deal.
Despite some worries and grievances, the outlook of the catering industry from a professional perspective appears good — 73% of survey-takers have a positive outlook, which is a good sign for the sector's future development. However, it's clear that practical answers to the most pressing issues are still needed if the industry is going to grow at the same or greater rate than it has been.
Catering in the future: solutions
One of the major concerns regarding the catering industry's growth to come out of Nisbets' survey was food prices. Therefore, promoting the UK agricultural industry and assisting start-up raw food businesses may help catering companies source low-cost, fresh ingredients and enable them to continue to prosper.
What the government can do to help catering companies was another question that was put to the participants in this survey. According to the 600 people who were asked; lower business rates, lower VAT, and certainty around Brexit came out top. The government must be mindful of the catering industry when it's negotiating terms and conditions with the EU regarding import taxes and other costs. From the catering industry's perspective, it would be wise to stay up-to-date with the progression of negotiations with the EU, so that individual businesses have time to get ready if a hike in certain costs will be implemented. Lack of preparation could lead to an avoidable slowing down in growth, or even a decline.
Regarding footfall, those in catering must consider their menus and how these can be improved to tap into a new type of diner. Did you know that the number of vegans has risen to 3.5 million? More than any other in the Nisbets survey, the move towards healthy eating and veganism was classed as the top trend for 2018, so it may be beneficial for companies within this industry to monitor and act on emerging trends to ensure they keep up with demand and continue to innovate for optimum progression.
SEE ALSO:
What about staff issues? The government and catering industry must work together to create a clearer, more attractive path into catering and make hiring staff easier. Not encouraging recruitment will make the industry less able to keep up with demand and have an adverse effect on the rate of new catering companies — both harmful to growth. Apprenticeships are a great way into a career, but in catering, apprenticeships starts for the 2016/17 period were at their lowest since 2010. By trying to get people into the industry using this route, we can boost the availability of young, enthusiastic workers to avoid a dip in productivity and a gap in the workforce, as older catering professionals start retiring.  
The UK catering industry is proving successful at a time of economic doubt and there are many positives involved with the industry. However, it's clear that there are potential obstacles in the way of its growth. These must be considered and prepared for if those working in catering want to keep innovating, expanding and turning a profit.
Contribution written by Nisbets, the UK's largest supplier of kitchen and catering equipment.