Deliveroo boss, Will Shu, goes undercover as food courier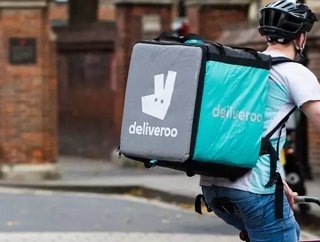 The millionaire Deliveroo founder posed as a delivery man in London, to see how the business operates on the ground
The co-founder of Deliveroo, Will Shu, has taken a humble approach to leading the company, by delivering food to customers himself to find out what his employees deal with. On one recent trip, he noted how restaurant staff were 'rude' to him when he pointed out that the food he was due to deliver was cold.
Co-founder Will Shu is based in London. The University of Pennsylvania graduate hatched Deliveroo in 2012, with the target of getting local restaurant meals to hungry people quickly. The company has a revenue of £476m. 
Please tell your staff to smile, says Deliveroo boss
The Deliveroo app allows users to order takeaway food, which is then delivered by independent food couriers, often cyclists in weather-proof backpackers, to a house, place of work or even a public location. The company is now active in 12 countries and has helped many through the stress of the pandemic by delivering delicious meals to the doorstep. 
Shu has chosen to do several undercover rounds and he told The Diary of a CEO podcast that on one delivery in Notting Hill, he was rudley disregarded by the staff of an eatery where he collected the food. 
"I did five deliveries last night in Notting Hill. I'm not like a celebrity so no one recognises me. Then I got the food and it was kind of cold, and I'm like 'hey, you know this food's kind of cold' and they were like 'just deliver it buddy."
Shu refused to name the location but said he would tell their bosses about the incident. 
"We need to figure out a way to get this to work. Please tell your staff just smile, say 'hey, how are you doing'. It makes a big difference in people's days."
Deliveroo set to expand its business with new tech roles
Deliveroo has recently announced that it will create 400 high-skilled tech jobs, to support its rapid growth and to help restaurants improve efficiency.
The company is seeking to hire across a range of skill sets including software engineers, product managers, user researchers, designers, and even data scientists.