Beef exports from South America are on the rise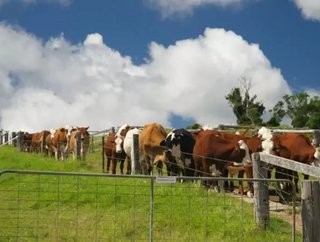 Check out the latest edition of Food Drink & Franchise! Consumers are hungry for meat—where is that meat coming from? Ranchers are in busin...
Consumers are hungry for meat—where is that meat coming from? Ranchers are in business in every region, but South America in particular is a hot spot. The region has been increasing its cattle inventory steadily over the last decade, accounting for a full quarter of the beef export market today. With the demand for beef growing in emerging markets, South America is experiencing an upswing in not just beef production, but its ability to export to markets around the world.
Uruguay is one country seeing a strong expansion of its meat industry: according to Global Meat News (GMN), the country saw a 16 percent volume increase in the export of meat, meat by-products, and offal compared to the year before—and beef exports led the way with an 83 percent share of overall sales. Ruy Fernando Gil, director general of Uruguay's National Institute of Meat (INAC), told the publication that this rise could be attributed to a combination of good livestock and steady product quality in the country, along with flexibility between product markets that has come from Uruguay's good reputation in the industry. This has allowed the country's meat producers to compensate for reduced demand in regions like Russia by switching focus to emerging markets like China where many businesses are rushing to meet rapidly increasing demand. GMN reports that a full 29 percent of beef exports from Uruguay are currently making their way to China, followed by 25 percent to North America.
RELATED CONTENT FROM FDF WORLD:
Another thing that Uruguay understands about today's meat market, and which has undoubtedly also contributed to its growth in the industry, is that consumers in both established and emerging markets are looking for high quality products with high traceability. GMN notes that Uruguay ranchers have made a point to differentiate their product as grass-fed, hormone- and antibiotic-free, putting their beef in a different class than traditional grain-fed beef. While it might give the beef a higher price point, it also gives it a niche appeal for a rising number of middle-class consumers.
The meat industry is also robust in Brazil, and this country is also looking to expand in North America thanks to a deal that has been in the works for some time now between Brazil and the United States. If this deal moves forward, it would once again allow fresh beef from Brazil to be imported into the United States. As Global Meat News reports, beef processors in Brazil are looking forward to the deal going through as soon as next month, and many are looking forward to the benefits that the deal will provide—including massive São Paulo-based meat processing giant JBS SA. While JBS SA has been exporting canned beef and otherwise value-added cooked beef products to the United States for years now, this deal will help JBS ramp up production and profits on a global scale even further.
[SOURCE: Global Meat News [1][2]; Progressive Cattle]
Let's Connect!