Q&A with Kevin Mauffrey: How Egencia is leveraging the 'sharing economy' in corporate hospitality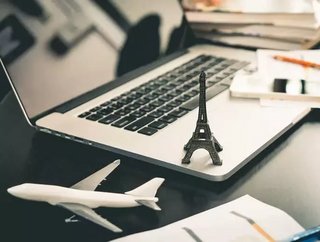 The so-called 'sharing economy' allows individuals and groups tomake money from underused assets. In the same way that platforms such as Airbnb are help...
The so-called 'sharing economy' allows individuals and groups

to 

make money from underused assets. In the same way that platforms such as Airbnb are helping homeowners turn their homes into hotels, Egencia's online booking tool is helping small chains and independent hotels add new value to their business. By leveraging their corporate travel assets, the Egencia network is helping smaller companies become global players in the hospitality market. We spoke to Egencia's Director of EMEA hotel supply chain to find out more:
1. Can you tell me about your role at Egencia?
I am the director of EMEA hotel supply at Egencia. My role involves offering to our corporate clients the best options in terms of content, pricing and inventory. As technology is in our DNA, over the years we've developed our so called Expedia Partner Central technology platform - a platform allowing our lodging partners to market their rooms through big data.
Not only do I work with large hotel chains, but also independent hotels located in hard-to-reach areas. These hotels wouldn't otherwise be able to reach many of the clients we give them access to – whether leisure or corporate.  We'll also soon be offering HomeAway properties to our current portfolio of alternative lodging properties, which I will also be closely managing as part of our complete accommodations offering.
2. What is the sharing economy, and how is the hospitality sector tapping into it?
The sharing economy is a system through which services are shared between individuals, usually through the Internet, and often with a fee. The key to success for sharing economy actors is that it uses technology to make goods and services available to a much wider population than traditional distribution methods do. Commonly known brands like Airbnb and HomeAway use the sharing economy in the hospitality sector to make lodging options like apartments, vacation homes and residences available to a greatly expanded audience. However, they are not the only ones to use sharing economy methods in this industry. Both Egencia and Expedia have been using a technology platform called Expedia Partner Central to do the same thing for years. It makes smaller, independent hotels available to a wider range of clients through technology. So our companies are no stranger to this approach.
SEE ALSO:
Moreover, Egencia is embracing more well-known sharing economy services in their offering. Whilst business travellers may have been reticent to use sharing economy services at the beginning, there has been an uptick as they become more popular in consumer use for both ground transportation and lodging. Despite this, according to the Egencia 2016 study, only 28% of UK respondents use these services, in comparison to 68% of global travellers. This may be because of company travel policies that limit it. But we believe that choice is the key to a great travel experience and a successfully managed travel programme. If business travellers can find what they need in the sharing economy, companies should work to make sure they can safely and conveniently use those options.
At Egencia, we've recognized the value of certain services in the sharing economy for business travellers early on. In 2016, we connected with Uber to show ground transportation options directly in the Egencia app. This feature allows users to compare the cost and travel times of a variety of travel services, making the once frustrating ground transportation element of business travel easier. As mentioned above, we will also soon be offering HomeAway business friendly properties to our current portfolio of alternative lodging properties.
3. How is Egencia leveraging the sharing economy?
It makes sense in our business to work at finding the best solution for both our suppliers and clients. Through Expedia Partner Central, we're able to do just that, partnering with independent hotels in remote locations that may not otherwise be able to service corporate customers. At present, the manager of the small hotel must multitask and doesn't always have the time to go hunt for business - that's where Egencia comes in.
Partner Central allows these hotels to use the mechanisms used by the sharing economy - using technology to reach more leisure and corporate travellers, which they may have never reached otherwise. Egencia also makes it easier for these suppliers to organise the booking process and gives them the opportunity to offer customised Egencia deals, as a way to market their properties specifically to the business traveller.
In turn, clients travelling to remote locations now have access to more hotels, making the corporate travel experience all the more comfortable. This is also advantageous for small and medium-sized companies with office sites in smaller cities or industrial zones where the hotel offering may be limited to independent hotels as opposed to big chains.
4.     Does this venture come with any challenges?
When signing up new hotels there's always the challenge of making sure they have the right structure to fit within our platforms. Some will have a revenue manager and a corporate sales manager, but others won't. Hotels in remote locations especially, are often family-run and do not have either of the above. Finding the right person to drive that relationship can sometimes be a challenge.
This means we need to make sure we are locally present. As a global travel management company, Egencia has customer service operations all over the world. We value providing our services in our clients' native languages and facilitating the travel experience through easily accessible technology in each country we work in. Our relationships with our hotel partners are the same. We have a team of market managers that go out into each market to build those relationships, on a local level.
5.     Where do you see Expedia Partner Central in the next five years?
At Egencia, we don't make predictions that far ahead - the world simply moves too fast. As a technology company, we have adopted a scientific method that involves a test and learn approach to developing our products and services. Instead of creating a three-year roadmap, we meet every 120 days with our product, technology and business teams to make an educated guess on what the game changer could be - and then we develop it and test it in the market. By doing things this way, we don't force our customers into using new products; instead, we continually adjust them to meet their needs.
At present, we do an average of 3,000 tests per year on our platforms. These tests are implemented in live environments with our customers. We have three labs across the globe - in Singapore, Bellevue, and London. Here customers and hoteliers are shown our website and have their behaviours and emotions analysed as well as their overall experience. This helps us make our products better every day.
Through this method, we're working to make Expedia Partner Central a greater intelligence platform for our hotel partners. By accessing the data that is available to us through the entire Expedia family of brands, we can serve up recommendations to hoteliers such as whether they need a more aggressive strategy compared to their competitors in order to win customers. This is only an example of the insights we will be able to provide. As we bring these capabilities to market and test them, it will be our hotel partners who will tell us what needs to be developed next. This is how we plan to keep growing.