AccorHotels takes 50% stake in lifestyle hospitality company sbe for $319mn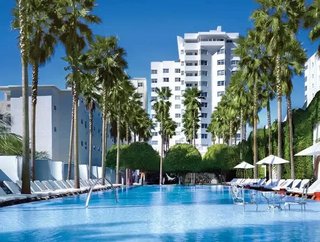 AccorHotels has acquired a 50% stake in lifestyle hotel and restaurant company, sbe Entertainment Group (sbe), for $319mn. Through the investment, Euro...
AccorHotels has acquired a 50% stake in lifestyle hotel and restaurant company, sbe Entertainment Group (sbe), for $319mn. 
Through the investment, Europe's largest hotel company aims to strengthen its foothold in the luxury lifestyle segment.
AccorHotels has a strong presence in Europe and Asia, but this latest investment also aligned with its strategy to grow in North America, adding more sites in major gateway cities such as New York, Los Angeles, Las Vegas and Miami. 
The French hospitality group said it will acquire 50% of sbe's common equity held in part by Cain International for $125mn.
Meanwhile, Sam Nazarian will hold the remaining 50% of the company.
Additionally, AccorHotels said that it would invest $194mn in a new preferred debt instrument that will be used to redeem all existing preferred units, bringing its total investment to $319mn.
SEE ALSO:
"This partnership with AccorHotels marks a new milestone in sbe's history," said Sam Nazarian, sbe's founder and CEO.
"This long-term investment by AccorHotels provides sbe, its customers and hotel owners with greater depth and breadth around the world and supports our collective ambition to be the best lifestyle hospitality company in the market. 
"Building on our acquisition of Morgans Hotel Group in 2016, this investment will further accelerate our growth both domestically in the United States and in new markets internationally, particularly in Europe."
Nazarian will continue to run the lifestyle hospitality operator independently from its global headquarters in New York. 
The company's hotel brands include SLS, Delano, Mondrian, Hyde and the Redbury whilst its dining brands include Katsuya, Umami Burger and Cleo.
In 2016, ebs also acquired Morgans Hotel Group for $82mn. 
 
Speaking of the investment, Sébastien Bazin, Chairman & CEO of AccorHotels said: "I am delighted to announce this strategic partnership with one of the most innovative Groups in the luxury lifestyle space worldwide. 
"It marks a new step in expanding AccorHotels' footprint in this fast growing segment in key US cities such as Miami, Los Angeles or Las Vegas, and in other international destinations. 
"'The new luxury' is all about exclusive experiences and incredible lifestyle concepts and sbe brands have the perfect know-how that will complete perfectly the AccorHotels portfolio." 
The news comes a few weeks after AccorHotels revealed that it was going to acquire catering management company Adoria.