Lidl GB to invest £4bn into British food industry in 2023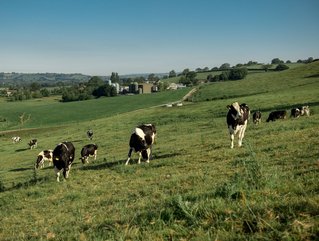 This accelerates initial spending plans announced in 2019, with its five-year investment commitment set to be exceeded by an additional £2 billion.
Lidl GB has announced plans to invest £4 billion in British food businesses in FY23, as the supermarket cements its support for suppliers across the country.
This accelerates initial spending plans announced in 2019, which saw Lidl GB commit to a five-year £15 billion investment in the British Food Industry across FY20 – FY25, with the figure now expected to hit £17 billion. Since March 2020 the discounter has invested £10 billion.
Sourcing two-thirds of its core produce from the UK, Lidl GB works directly with over 650 suppliers across the country.
Ryan McDonnell, CEO at Lidl GB, said: "The farmers and producers that supply us, some of which have been with us for decades, are paramount to the success of our business. We see them as partners in our mission to provide households with high quality affordable produce, and for many, working with Lidl GB and being part of our growth has opened opportunities for their own expansion, both here in the UK and across the globe."
Lidl and cheese
Cheese is one of the most popular British exports for Lidl shoppers oversees, and Lidl GB suppliers are sending over £50m worth of British cheese to stores across Europe.
Westcountry cheddar cheese supplier Wyke Farms has worked with Lidl since 1994 and currently has a long-term contact with Lidl GB until 2028, a deal worth £35m a year. As a result of its longstanding relationship with Lidl GB, Wyke is now exporting to 16 other Lidl markets, with Poland being the biggest fans of Somerset Vintage Cheddar outside of Great Britain.
Martin Kottbauer, Chief Trading Officer at Lidl GB added: "Providing our suppliers with the security and certainty needed for them to invest and grow has been a big focus for us over the years. It's why we've led the industry on the introduction of longer-term contracts, and it's why our continued investment in the British food and farming industry remains an absolute priority for our business."
Through their work together, Lidl and Wyke launched the first supermarket carbon-neutral cheddar, helping dairy farmers take decisive action to reduce their on-farm emissions. Additionally, the businesses are working together with the ambition to pioneer a closed-loop system by 2030, which will ensure that carbon neutrality is being achieved completely within the supply chain itself. As part of this closed-loop system, the programme aims to incorporate carbon captured by Wyke farms through the process of turning bio-waste from local Lidl stores and suppliers into renewable energy, paving the way for a fully sustainable dairy farming model.
Richard Clothier, Managing Director at Wyke Farms, commented: "Our long-term relationship with Lidl has given the Wyke business the confidence to invest in a range of long-term projects across our business. These include renewable energy streams, on-farm emission reductions, new processing facilities for butter and cheese, plus new cheese stores for maturing more aged cheeses.
"These are all projects that benefit regional Farmers, the environment and ultimately the Lidl shopper."
Lidl GB's latest plans build on existing initiatives and commitments to support British food and farming businesses. The discounter was one of the first supermarkets to sign the NFU Fruit and Veg Pledge in 2016, underlining a commitment to work in a sustainable way with all growers. It also committed to funding and implementing 10 whole chain food waste projects by 2025, working with suppliers to find further solutions to reducing waste and creating additional value in the supply chain.