5 start-ups helping to innovate the hotel industry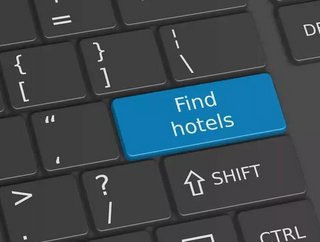 From implementing the gig economy to making booking compatible across multiple devices, there is much innovation occurring in the hotel sector because o...
From implementing the gig economy to making booking compatible across multiple devices, there is much innovation occurring in the hotel sector because of fast-moving start-up companies.
Here are five currently helping hotel operators, large and small, to stay ahead of the game in the technology sphere.
Hotelchamp
Hotelchamp offers smart technology that gives hoteliers the confidence they need to effectively engage their guests and in turn, boost direct revenue as well as build guest relations.
Since launching in 2015, Hotelchamp has gained the trust of over 1,000 hotels in more than 35 countries. With the aid of their personalisation and persuasion techniques, combined with the analysis of user data, Hotelchamp is able to offer you insights on how to attract and retain customers through website optimisation.
Gig
Gig is an application making the most out of the gig-economy while leveraging the fact that millennials are accustomed to experiencing and seeking instant gratification - their app does just that. Gig helps people find flexible work.
The hospitality industry is known for its on-peak and off-peak seasons. So it should come as no surprise that slow and busy periods mean that traditional recruitment isn't always the strongest tactic. Gig allows hotels the flexibility of offering work whenever it's required instead of having to sign up to lengthy shift contracts.
Roomstorm
During the off-peak periods, some hotels find themselves with unoccupied rooms with limited scope on how to fill them. Roomstorm attempts to prevent that by working with industry-leading hotels to help them make the most of their unused rooms by ensuring they are easily visible to airline agents in cases of flight delays or cancellations.
Roomstorm has been pioneering this space and is the only completely automated and paperless solution that allows airline agents to book unoccupied hotel rooms in five simple clicks.
Tripcraft
With users moving more towards mobile devices over desktops, most hotels don't have the support of a large in-house technology team. As a result, they're often daunted by the task of needing to optimise their website in order to accommodate a user's preferred device.
Fear not - tripcraft are tackling this head on - providing hotel teams the capability of optimising commerce functionalities for mobile. This offers a cheaper and quicker solution as hotels won't have to expand their own internal resources to optimise their platforms.
RoomChecking
RoomChecking is the hotelier's one stop operations toolkit. The company is helping hotels with their day-to-day operations to help improve productivity throughout the workplace and also look after their employees.
The platform allows hotels to customise the workflow to deliver certain employees individual tasks to complete, so every worker understands their activity. Whether it's for management, front office or housekeeping, RoomChecking allows hotels the technology needed to optimise their daily performance.