Choice Hotels in management shakeup: Who is new CEO Patrick Pacious?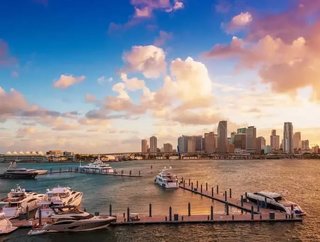 Choice Hotels International has announced that its Board of Directors has appointedPatrick Paciousas President and Chief Executive Officer. Pacious cu...
Choice Hotels International has announced that its Board of Directors has appointed Patrick Pacious as President and Chief Executive Officer.  
Pacious currently serves as President and Chief Operating Officer, and will succeed Chief Executive Officer Stephen Joyce in January. Joyce will continue in his role as CEO through the end of the year, after which he will assume the role of Vice Chairman of the Board. Pacious is expected to join the Board of Directors in September.
Pacious joined Choice in 2005, playing an influential role in building industry-leading global technology platforms that resulted in improved profitability and efficiencies for the company's franchised hotel owners.
He has led strategies and innovative growth initiatives around brand, marketing, development, franchise services, revenue management and performance analytics. This includes the company's significant growth in the upscale segment with both Cambria Hotels and The Ascend Hotel Collection, as well as the successful transformation of the Comfort Brand.
RELATED STORIES:
During his tenure to date, Pacious has held roles of increasing responsibility, was appointed Chief Operating Officer in January 2014 and additionally became President in May 2016. Previously, he held senior management consulting positions with BearingPoint and Arthur Andersen, during which time he was engaged on several projects for Choice, and is a former U.S. Navy officer.
"This is an exciting time at Choice," Pacious says. "We have a strong performance-based culture that focuses on agility and speed, creating momentum and opportunity for the company, franchisees, associates and shareholders. I am honored by the confidence that the Board and Steve have placed in me, and I look forward to strengthening Choice Hotels' position as an industry leader.
"Business is strong. Our upper midscale and midscale brands – Comfort and Sleep Inn – are experiencing their strongest growth in recent history. We have solidified our place in the upscale market with Cambria Hotels and The Ascend Hotel Collection. Most importantly, we remain focused on embracing digital disruption and creating innovative technology solutions that improve our franchisees' return on investment, expand our customer reach, and serve the broader industry."
Choice Hotels is one of the world's largest hotel companies. With more than 6,500 hotels franchised in more than 40 countries and territories, it represents more than 500,000 rooms around the globe and has another 750-plus hotels in the development pipeline.