Zambrero Pairs Good Food with a Good Cause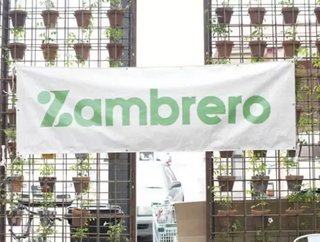 Check out this article and more in our latest issue of Food Drink & Franchise!   A fast food chain's number one responsibility is providing its cus...
A fast food chain's number one responsibility is providing its customers with fast and delicious food—if it can't deliver on that simple concept, it won't be able to survive. But once you've got that aspect nailed down, your business has a platform to do so much more. Australia-based fast casual franchise Zambrero is a chain that made a commitment from the start to go above and beyond, and its philanthropic efforts are only becoming more effective as the chain continues to grow.  
"We want to create a global brand that stands for something," says Zambrero CEO Stuart Cook. The chain is accomplishing that through its Plate 4 Plate program, a humanitarian effort that works with distribution partner Stop Hunger Now to provide a plate of food to a person in need for every burrito or bowl purchased. Cook states that the program, developed by Zambrero founder Dr. Sam Prince, is based on an effort to even the playing field of life:  
"Dr. Prince and I don't really believe in luck except for where you're born – so if we can even the playing field by providing every child with clean water and healthy food? That is part of our goal with this business. That's why every time we feed somebody at Zambrero, we feed another child overseas."
To date, Zambrero has provided nearly four million meals through its Plate 4 Plate program, focusing in particular on supplying in-school meal programs and meals for people in disaster sites and some of the most impoverished regions around the world. The brand also works to educate consumers, hoping to them to take action:
"There is definitely a feeling of giving back," says Cook. "Aid work can be very overwhelming. But as the saying goes: how do you eat an elephant? One bite at a time. Just by encouraging people and educating people about it, they can become aware of little things they can do to help. That is a big motivator and differentiator."
The one-for-one business model means that Zambrero's humanitarian work correlates directly to its commercial success—the more the business grows, the more people in need Zambrero can reach. To achieve that, Zambrero has to stay fresh, fast, and above all delicious to keep consumers coming back for more. To learn more about the franchise's product philosophy and its plans for growth and expansion into new markets, check out our full report in this month's issue of Food Drink & Franchise.