McDonald's leads Peace Day campaign to benefit UN World Food Programme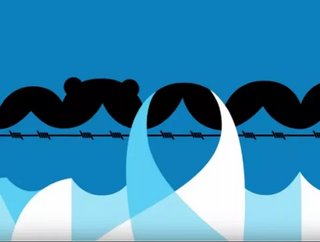 When Burger King extended an olive branch to McDonalds in the name of world peace awareness last month, that extension was swiftly rebuked—in a Fa...
When Burger King extended an olive branch to McDonald's in the name of world peace awareness last month, that extension was swiftly rebuked—in a Facebook post straight from CEO Steve Easterbrook, McDonald's suggested that the two collaborate instead on "something bigger to make a difference" and a more "meaningful global effort." At the time, it seemed like a simple write-off. But McDonald's may yet regain the CSR upper hand now that its global effort is coming into view: this week McDonald's announced that it is spearheading a multi-million dollar multi-brand Peace Day campaign of its own to support the United Nations' World Food Programme's relief efforts as it strives to respond to Europe's mounting refugee crisis.
RELATED CONTENT: Top 10 Most Charitable Chains and Franchises
According to this week's report in USA Today, it seems that the back-and-forth with Burger King inspired McDonald's to approach the United Nations and inquire about what it could do be helpful. When the UN asked McDonald's if it could educate consumers on the European refugee crisis and enlist them to donate to its World Food Programme, McDonald's jumped at the chance:
"If anyone can help an international effort to help feed refugees and the fight against hunger, it's us," Easterbrook said in a statement on Sunday.McDonald's commissioned one of the advertising agencies they work with to produce the ad, which is called "Symbols." The ad will air in 38 countries and be promoted on digital platforms on Monday, which is the U.N.-recognized Peace Day.
RELATED CONTENT: Zambrero Pairs Good Food with a Good Cause
The centerpiece of the campaign is an awareness-raising UN World Food Programme-branded commercial, featuring a voiceover from Liam Neeson noting that today's wars have resulted in the most refugees since World War II and issuing a call to action for viewers to donate. While the commercial doesn't mention the corporate partners involved, McDonald's in fact enlisted several major global brands to lend their support to the campaign. Along with global leaders like DreamWorks Animation and, Facebook and Google, the list also includes such food and beverage giants as Cargill, McCain Foods, and even Burger King—who clearly had little choice but to get on board and give this sweeping effort their own nod of approval via a statement to the press:
"Any peace related activity McDonald's undertakes, whether in partnership with Burger King or on their own, is great, as it will raise further awareness for Peace Day," Burger King said in a statement.
RELATED CONTENT: Mogl Fundraising Helps Bring Restaurants and Causes Together
The World Food Programme praised McDonald's and its partners for their efforts on this Peace Day, for both the sheer scale of the campaign as well as its timeliness as conflicts in the Middle East escalate the refugee crisis still further:
"Today is about people coming together across regions and cultures to take action for a hunger-free and peaceful world," said WFP Executive Director Ertharin Cousin. "Food assistance plays a powerful role in times of conflict by saving lives and alleviating suffering. Food brings and keeps families together. Food security gives families hope during desperate times while eliminating the need for families to resort to extreme and harmful measures as the only option for survival."
Just a few weeks ago it seemed unlikely that McDonald's would emerge from the McWhopper fray looking good. But on the power of a well-timed, much needed and truly meaningful campaign, it now looks like McDonald's and its partners are coming out on top.
[SOURCE: USA Today]