McDonald's lifts the cup in latest sustainability drive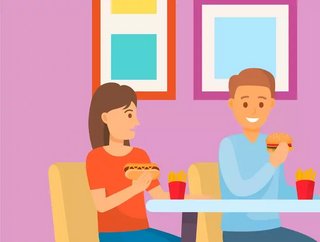 Fast food giants take the next step to reduce waste with looping cup scheme
As bars and restaurants across the world tentatively reopen, McDonald's is bidding to boost its eco credentials further with a 'circular' cup initiative.
As part of a global partnership it will incorporate the 'Loop' collection model pioneered by TerraCycle – a system which encourages both returnable and reusable cups across many of McDonald's restaurants.
The burger giants have announced that branches involved in the trial will be based in Riverside Retail Park, Derry and Weston Favell Shopping Centre and St James' Retail Park. Meanwhile, in Wellingborough, other participating restaurants include the London Road and Wilby Way Roundabout stores – all located near Northampton in England.
Customers attending sporting events will be familiar with the drill. Customers pay a £1 deposit that is redeemed if they return the cup – allowing it to be washed, sanitised and reused. As an additional incentive customers will receive 20p off their next medium hot drink order. Appropriately, the new cups are made from old single-use coffee cups, by circular design brand Circular&Co.
McDonald's supply chain guru, Beth Hart, said: "We want to help customers to save more and waste less. To help do our collective bit in reducing the amount of single-use coffee cups going to recycling or landfill, customers can now choose a returnable hot drink cup and save money in the process."
Some may be surprised to learn that Plastics currently account for only 12% of McDonald's packaging in Europe and 60% of its restaurants in its eight largest European markets provide recycling for consumers. In the UK this figure rises to 90%. McDonald's has a wider target in place to recycle consumer packaging in 100% of its restaurants within the next four years.