Yum! Brands: digital tech strengthens food supply chains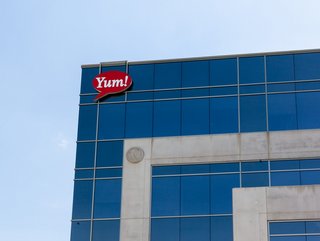 Yum! Brands embraced mobile payments across all its stores to improve customer experience.
Yum! Brands continues to adopt digital technologies like AI, cloud and big data, while the food industry uses technology to strengthen global supply chains
Digital technologies can be used to address sustainability within the food industry. Since the start of the COVID-19 pandemic, there is greater awareness of the world's food systems and the huge impact they have on the environment, which has led to significant pressure to change the world's approach to agriculture.
There are plenty of benefits to digitalisation within the food industry, which include: better visibility of the supply chain, efficiency and sustainability, technologies like sensors, and RFID being used to track food products and manage inventory. Food Digital considers here how Yum! Brands continues to strengthen its food operations.
Yum! Brands utilising emerging technologies to drive digital transformation
The company that owns KFC, Pizza Hut, Taco Bell and The Habit Burger Grill is utilising a number of emerging technologies including artificial intelligence (AI), the cloud, big data and digital assistants to accelerate its transition to digital services.
These industry changes follow organisations beginning to prioritise food agriculture more. In June 2023, the UK government in particular made £31mn (US$39.47mn) available for new equipment and technology to boost farm productivity and increase sustainable food production. In 2023 alone, £168mn (US$213.82mn) has been made available to increase farming productivity, research and innovation.
As a part of its digital strategy, Yum! Brands embraced mobile payments across all its stores to improve customer experience. Pizza Hut in particular introduced MasterCard's Qkr! with MasterPass, a digital payment service, across its UK restaurants which allows customers to make payments for their orders through mobile phones.
According to Yahoo! News, Yum! Brands is also using AI and machine learning (AI/ML) to predict how much food is needed at its 3,000 stores across the United States, as well as cooking times for each product according to customer demand.
Company Chief Financial Officer Chris Turner said in the Q4 2022 results that the AI uses recommended ordering and "predicts and recommends the quantity of product for a restaurant manager to order each week with the goal of reducing product waste and intra-store transfers of inventory."
The company also rolled out Tictuk in 2022, an online ordering system via chat, which is now used in over 3,200 locations across 49 markets. This, alongside its other digital initiatives like Dragontail Systems, are ultimately working to enhance customer ordering and food delivery, driving up sales as a result.
Despite worldwide supply chain struggles and a global pandemic, it was reported that Yum! Brands opened 571 gross new units at Pizza Hut, 997 gross new units at KFC and 496 gross new openings at Taco Bell during 2022. At the end of 2022, the company's total restaurant count was 55,361.