UK Gov makes £31mn available for sustainable food production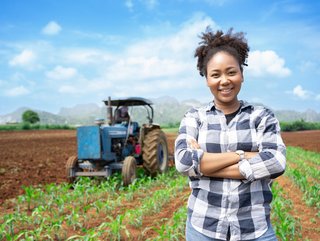 UK government increases funding for farmers
UK government has made £31mn available for new equipment and technology to boost farm productivity and increase sustainable food production
Announced by the UK government, the country has made £31mn available for equipment and technology to boost farm productivity; increase environmental sustainability; and help slurry management.
Those that are successful in their applications can claim for grants under the Farming Equipment and Technology Fund (FETF) Productivity and Slurry budget to help cover the cost of more than 90 pieces of equipment. Such equipment includes rainwater harvesting tanks to reduce water scarcity for farmers in the summer; tree shears to help stop the spread of pests and diseases; and equipment to minimise grass contamination and ammonia emissions when spreading slurry.
"The Farming Equipment and Technology Fund provides funding to farming businesses so they can invest in the tools they need to improve sustainable production across agriculture, horticulture and forestry. Productivity and Slurry grants will specifically support the procurement of equipment and technology that will help farmers use fewer inputs, reduce emissions and cut waste," commented the UK government.
So far the FETF 2023 Productivity and Slurry grants have received over 3,000 applications, a driving force for the rise in funding from £17mn to £31mn to match the high demands.
In addition, the government has added 21 additional items under the scheme including camera-guided inter-row sprayers to help reduce herbicide usage, and mulchers for forestry, orchards and vineyards to help reduce input costs and improve carbon retention in the soil.
"The tremendous interest shown in the FETF 2023 Productivity and Slurry underscores the determination of our farmers to drive ever more productive and sustainable farming practices to keep food on our plates whilst protecting our important landscapes and habitats," commented Thérèse Coffey, Secretary of State for Food and Farming.
She added: "By empowering farms to invest cash in new kit, we are ensuring our farmers, growers and foresters have the equipment they need to embrace innovation, protect the environment, and contribute to a thriving and sustainable agricultural sector."
The FETF 2023 forms part of the government's wider plans to invest £2.4bn a year in farming for the rest of this Parliament. This year alone £168mn is being made available to increase farming productivity, research and innovation.