Transforming food systems through agriculture technology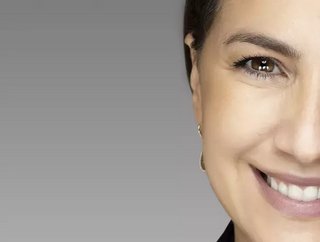 Her Excellency Mariam Almheiri, the UAE Minister of State for Food & Water Security, discusses food systems innovation and agriculture technology
The past two years have shown the vulnerability of our food systems and the tremendous impact it has upon the environment, creating significant pressure to change the world's approach to agriculture. We now have a unique moment to transform agriculture through technology, accomplishing two vital goals: Producing food using more environmentally sustainable methods, while reducing the growing threats to our food supply from a more volatile climate.
Worldwide preparation of agriculture to ensure food security 
A large leap forward is essential for our survival, so it was encouraging to see the UK's new National Food Strategy emphasise food security, including a recommended £1bn commitment to ramp up innovation in the food systems that will help prepare for future shocks which will affect our agricultural practices and outputs positively. Now we need to turn those ambitions into reality, and take them from a local to a global scale. 
Although the United Arab Emirates' landscape and climate are dramatically different, we are similar to the UK – a nation dependent upon food imports, with a climate that makes it challenging to produce a diverse range of food at scale to meet our entire population's needs. We have brought together the government, research institutes, universities and the private sector to rapidly develop agtech innovations that yield high-quality, locally sourced, sustainable food produced in controlled, man-made environments. 
Agtech needs international collaboration for food security
The results are exciting, with new entrepreneurs and rapidly growing businesses developing incredible technologies that can be replicated and scaled up worldwide. For example:
The UAE's Pure Harvest uses high-tech greenhouses with hydroponics to grow tomatoes

Madar Farms uses focused artificial light systems to create closed climates suitable for growing fresh greens

Fish Farm, a closed loop farm, supplies our supermarkets with fresh organic salmon grown literally in the desert – sustainably, at reasonable prices, without the negative environmental impact of open-sea farming

Dibba Bay Oysters has developed large-scale oyster cultivation facilities that now export from the UAE, with no negative impact upon the ecosystem or food quality.
The UAE recognised the need for collaboration and investment to help agtech companies grow quickly, expand to new markets, and contribute to our wider National Food Security Strategy. 
Our goal is to expand collaboration to include other like-minded countries and companies, including the UK. 
There is no doubt that agtech innovation will define the future of food, and that we will only achieve success if we develop it together.