McDonald's oppose Fast-Food Franchisor Responsibility Act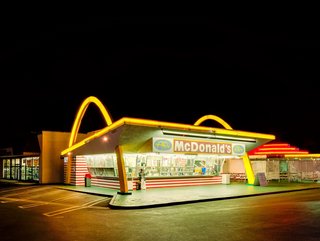 McDonald's was found to be the most popular franchising company during the pandemic in 2021 (Image: McDonald's restaurant in Downey, Los Angeles, California)
The company's franchisors and franchisees have spoken out against the bill that would require fast-food chains and their franchises to share responsibility
Franchisors and franchisees of McDonald's have united to voice their disapproval of the new California Assembly Bill 1228, or the Fast-Food Franchisor Responsibility Act.
The bill proposes to hold both parties responsible for any labour violations and recognises franchisers as joint employers. It will also ensure that franchisors and franchisees comply with worker safety laws and regulations.
California has more than 15,000 franchised restaurants. More than 150 small businesses, restaurants, trade associations, social justice groups and individual franchisees have joined together to form a coalition against the bill, citing that it would negatively impact small business owners.
Disrupting the franchise model
The vast majority of franchise restaurants in the state of California are locally owned and operated by small business owners. They claim that the bill will attack the rights of local restaurant owners by forcing national fast-food corporations to exert more control over franchised restaurants.
Franchised restaurants currently reap many benefits to operating under the name of a big brand. In addition to an already established global reputation, it provides up-and-coming or smaller business owners to make their mark in the food and restaurant industry. In particular, around 80% of KFC outlets are run on a franchise basis, maintaining the company's original ethos of family time and popularising its chicken as a menu staple.
McDonald's was found to be the most popular franchising company during the pandemic in 2021. The company owns almost 39,000 outlets in 119 countries across the globe, with Food Digital having previously reported that 93 are owned by franchisees for a start-up fee of around US$1m to US$2.2m.
The California Assembly Bill 1228 was passed by the California Assembly in May 2023 and, if signed into law, would drastically increase the legal exposure of certain franchisors in the fast-food industry.
The company's franchisors and franchisees have spoken up against the new proposed bill as it would, according to business owners, destroy the franchise model by causing local restaurants to close down.
Harsher regulations on franchisees' daily operations
In addition to forced corporation control, the bill being enacted would lead to higher costs and make business operations more unsustainable long-term.
One business owner stated on the Stop AB 1228 website: "After moving to the United States from India, I started washing dishes at a local franchised restaurant. I worked my way up and eventually earned a spot as a general manager.
"After 16 years, I finally saved up enough money to buy a local franchise restaurant of my own. AB 1228 would bring this life-changing opportunity to an abrupt stop."
Another owner said: "AB 1228 is an attack on local restaurant owners like us."
McDonald's has been implementing stricter regulations on operators over the past several years, including frequent surprise inspections and new requirements that make it harder for operators to expand their businesses.
The National Owner's Association (NOA) has since argued that McDonald's needs to work towards improving its relationships between the franchisor and franchisees, claiming that the company should not be recognised as a joint employer. According to its statement, it has said "if McDonald's does not want to be considered a joint employer, they need to stop acting like one."