KFC: from the roadside to rampant success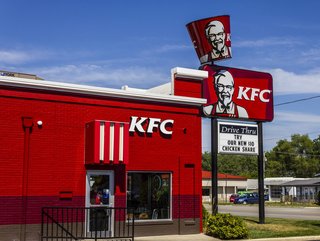 KFC was founded by Colonel Harland Sanders (1890-1980) who started by selling fried chicken by the roadside in Kentucky during the Great Depression.
From humble beginnings, beloved global fast food franchise KFC continues to emphasise the importance of family time whilst ensuring its commercial success
KFC (historically Kentucky Fried Chicken) remains one of the most beloved fast food chain restaurants worldwide, selling almost 400 pieces of its special fried chicken every minute. Headquartered in Louisville, Kentucky, it is the world's second-largest restaurant chain (measured by sales) after McDonald's, with 22,621 locations globally in 150 countries as of December 2019.
It is also one of the most searched global franchises, ranking second place behind McDonalds. Well-known for its slogan "It's Finger Lickin' Good!" and secret original recipe that only a few people in the world know, Food Digital charts the company's story from humble beginnings to incredible success.
From the roadside to a billion-dollar enterprise: transforming the food industry
KFC was founded by Colonel Harland Sanders (1890-1980), an American entrepreneur who started off selling fried chicken by the roadside in Kentucky during the Great Depression.
Sanders identified the potential of the restaurant franchising concept and the first "Kentucky Fried Chicken" franchise opened in Salt Lake City, Utah in 1952. KFC popularised chicken in the fast-food industry, diversifying the market by challenging the hamburger. As of 2020, around 80% of KFC outlets are run on a franchise basis.
By branding himself as "Colonel Sanders", Harland Sanders became a prominent figure of American cultural history and his image remains widely used in KFC advertising even today. However, the company's rapid expansion caused Sanders to sell off the business in 1964, which he later came to regret.
Sanders served his chicken using a pressure cooker to preserve the chicken's flavour. He had always dreamed of running his own restaurant and used his savings to travel across the United States to pitch his recipe. It was humble work, as Sanders and his wife slept in their car, before hundreds of restaurants signed up to be a part of KFC.
Despite the success, Sanders remembered his humble beginnings, saying: "I always hired widows with children, because they had to work and didn't have any foolishness about them."
In his final years, he was rarely seen out of his iconic white suit and found comfort in the Salvation Army, to which Sanders donated, highlighting that he didn't want to be the richest man in the cemetery. He died from leukaemia in 1980.
He notably said: "One has to remember that every failure can be a stepping stone to something better."
Franchising food: how KFC maintains its popularity
Colonel Sanders was 65 when he started the KFC franchise and 88 when he became a millionaire. Since his death, KFC has only gone on to achieve further success, spreading all over the world, being sold to PepsiCo in 1986 and opening a franchise in Beijing, China in 1987.
The company has consistently retained a strong brand, with Colonel Sanders' face notably still displayed on the chicken bucket. It has also embraced digital transformation in efforts to stay ahead of the curve, by embracing technology to enhance customer experience. This has included online ordering systems, mobile apps and delivery services.
However, KFC has seen its share of controversy as well as success. In 2020, the UK and Ireland saw the company close more than half of its stores due to a chicken shortage. This is in addition to 2018, which saw most UK locations temporarily closed due to missing ingredients and a chicken shortage. To save face, KFC apologised by taking out a comedic advert in UK newspapers showing a rearrangement of the company initials along with an apology, which was very well received.
What establishes KFC as a key food business is its continued focus on family. In particular, in June 2023, KFC teamed up with American football coach and former player, Deion Sanders and his family to promote the brand's latest menu innovations, including new KFC Chicken Nuggets and other soon-to-be-announced menu innovations, to champion the importance of family time.
For nearly 70 years, KFC has remained in the home.