McDonald's is Crowned the Most Searched Global Franchise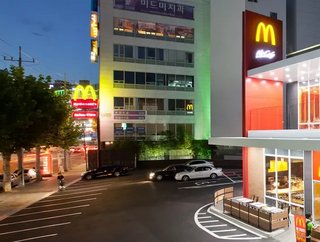 Following research into the most popular franchises, Food Digital looks at why McDonald's and other fast-food companies are appealing investments
Despite the coronavirus pandemic closing many businesses, hitting the hospitality industry and fast-food restaurants hard and fast. But with a larger food restaurant chain comes safety in numbers, as larger organisations have the ability to adapt much more quickly. 
Therefore, it's no surprise that those with an interest in owning a business consider the acquisition of a franchise. Research has been conducted on some of the largest fast-food chains in the industry to determine the most popular company when it comes to obtaining a franchise. 
Surviving the Pandemic
It's no surprise that McDonald's was found to be the most appealing franchising company. The company owns almost 39,000 outlets in 119 countries across the globe - of which 93 are owned by franchisees for a start-up fee of around US$1mn to US$2.2mn - and during the pandemic, it supported the company in maintaining its position. The research was carried out by data analysts at PACK & SEND, a technology-driven logistics company operating in Australia, New Zealand, and the UK. 
The company used Google search data and found it to be the most searched franchise business globally, which applies to 78 of the 97 countries that were analysed. It is also apparent from this research that fast-food brands are the most searched by those looking to take on a franchise. With the added pressure from Covid-19 restrictions, the company was forced to limit customers entering its restaurants and eventually closed them all together - limiting its restaurants to drive-through services at some stages. 
Prospective franchisees also searched for other fast-food brands, with KFC being the second most searched franchise overall - ranking as the number one in nine countries, including Luxembourg, Thailand, and Indonesia. Other franchises that receive a lot of interest are:
Burger King, which is popular in Namibia, Turkey, The Central African Republic, and Estonia. 

Dominos receives a lot of interest in Bulgaria and Kazakhstan. 

Jollibee - a global fried chicken chain - is popular in Japan and The Philippines. 

Hardees in Mongolia.

Tim Hortons in Canada.
It is safe to say that reputation sets a great precedent for business people to invest in fast-food chains.