The difference between chains and franchises (and why not knowing could cost you)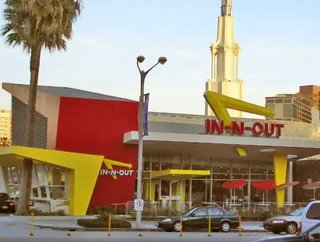 Check out the latest edition of Food Drink & Franchise! If you are thinking of getting into the fast food franchising business, here is one of th...
If you are thinking of getting into the fast food franchising business, here is one of the first and most vital lessons you need to know: all fast food franchises are chains, but not all restaurant chains are franchises.
Franchises are chains that allow franchisees to buy a stake in the brand, purchasing the rights and the tools to operate a smaller regional portion of the chain as their own small business in exchange for royalties and furthering the chain's ultimate growth. Many major QSR and fast casual chains operate on this model—McDonald's, Burger King, and the Yum Brands portfolio to name just a few. But many others—notable brands include Starbucks, Chipotle, and In-N-Out—choose to remain 100 percent company-owned, whether out of family-owned tradition or to keep a closer grip on branding and uniformity throughout the chain.
It's a distinction that many people don't think about or question, especially those who haven't been too deeply exposed to the foodservice and hospitality industry before. But it's an important distinction to know, especially about a brand you're considering investing in.
This week Craig Stevens pleaded not guilty to charges of wire fraud in Santa Ana federal court. His crime, according to charges filed with the U.S. attorney's office: conning investors in the Middle East out of $4.27 million with the offer of In-N-Out licensing and franchising agreements:
Starting in January 2014, prosecutors say Stevens reached out to investors via email and peddled In-N-Out franchises for about $150,000 per location, with royalties costing an additional $250,000 per year.
There's just one problem with that offer: In-N-Out is one of the most tightly held fully company-owned restaurant chains in the United States. The chain is well known for valuing quality control and brand preservation over growth and expansion, has never offered franchising opportunities before, and isn't likely to in the foreseeable future. It's as much a part of their brand as their customer service or their secret menu.
Learning this should be as simple as running a quick internet search. But for those with little knowledge of the business side of the brand—only that it's massively popular and coveted by consumers outside of its operating areas—the chance to operate a piece of In-N-Out would be a dream come true, and this is only compounded among potential investors who don't realize that not every restaurant chain is up for sale. As this court case shows, a con artist like Stevens can capitalize handsomely on that lack of knowledge.
Stevens is slated for trial in July, but he's not the first con artist to run a franchise scam and he certainly won't be the last. As long as you do your homework, researching the brand you're interested in and the opportunities they legitimately offer, you can save yourself a lot of heartache in the long run—and a lot of money at that.
[SOURCE: LA Times via Eater National]
Let's Connect!