Darden Restaurants Shakeup: All Twelve Board Members Replaced in Preliminary Vote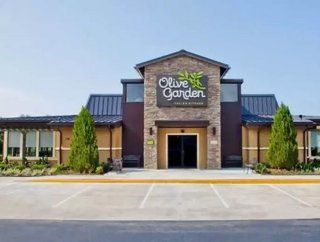 Feelings of unrest and dissatisfaction have been on the rise within Darden Restaurants for some time now, and the pasta pot has finally boiled over: at...
Feelings of unrest and dissatisfaction have been on the rise within Darden Restaurants for some time now, and the pasta pot has finally boiled over: at its annual shareholder meeting, activist hedge fund Starboard Value was successful in cleaning house and replacing all twelve Darden Restaurants board members based on the results of a preliminary vote this morning.
Starboard Value's frustration with Darden Restaurants has been especially palpable ever since it dispatched its infamous 300-slide presentation to Darden shareholders last month, lambasting the restaurant company on a litany of Olive Garden offenses including:
Wasting money on "the Cadillac of to-go bags" that consumers don't even really notice;
Unnecessarily creating long wait times due to poor employee training and slow table turnovers;
Failing to move alcoholic beverages by not offering Happy Hour policies or wine pairings;
Botching Olive Garden's image revamp with a widely criticized new logo;
Most famously, delivering an excess of breadsticks and salad dressing that across all Olive Garden restaurants quickly adds up to a lot of capital lost.
To Starboard Value's credit, those would all be some pretty glaring oversights in need of real attention whether Darden Restaurants needed to find value for its shareholders or not. Just for the sake of Olive Garden staying in business and turning a profit, improving employee competence and eliminating needless wasteful practices – and especially composing a streamlined menu and deals to make consumers want to buy more – should be high priority issues.
It appears that the rest of Darden shareholders agreed, electing twelve new board members in a preliminary vote that by this point seemed to surprise no one:
For many of the Starboard and Darden representatives present, the board vote's results were a foregone conclusion. Multiple members of both sides expressed a complete lack of surprise, with some insinuating they had known since late last week that Starboard would prevail. Around the lounges and restaurants of the JW and adjoining Ritz Carlton, those with knowledge of the voting said the meeting shouldn't take long, and that Starboard founder Jeff Smith was in negotiations with Darden on the extent of his remarks at the meeting the next morning.
In their place, shareholders voted in a new team of board members consisting of: Betsy S. Atkins, Margaret Shan Atkins, Jean M. Birch, Bradley D. Blum, Peter A. Feld, James P. Fogarty, Cynthia T. Jamison, William H. Lenehan, Lionel L. Nowell, III, Jeffrey C. Smith, Charles M. Sonsteby, and Alan N. Stillman.
As the elections closed, Starboard Value CEO and new board member Jeffrey C. Smith issued an official statement wishing the outgoing board members well and praising Darden's potential with the strength of emerging brands, loyal customers, and more than 150,000 employees behind it:
"Darden has all the right ingredients to regain the strength and prominence it once enjoyed. The new Board is incredibly excited by the opportunity at hand. We look forward to continuing our hard work from inside the boardroom and working with management on a shared goal of excellence for Darden."
Meanwhile Charles A. Ledsinger Jr, interim non-executive Chairman of the Board following the departure of Darden CEO Clarence Otis, issued a statement on behalf of the outgoing board members:
"We are extremely grateful to Darden Restaurants' talented and dedicated management and employees who, day after day, serve our customers with distinction and are the backbone of what makes Darden the preeminent casual dining company. We give our best wishes to the incoming directors, welcome the reconstituted Board and look forward to seeing continued progress at Darden. On behalf of the outgoing Board, it has been our privilege to serve."
It's altogether a new era for Darden Restaurants. It will be interesting to see how its brand evolve and grow under this new leadership.
[SOURCE: BuzzFeed News]