Darden Restaurants CEO Clarence Otis Steps Down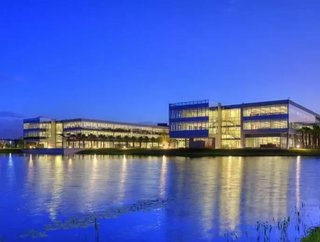 Darden Restaurants has been in the process of separating itself from its Red Lobster brand for a while now, cutting the declining seafood chain loose to...
Darden Restaurants has been in the process of separating itself from its Red Lobster brand for a while now, cutting the declining seafood chain loose to concentrate instead on its flagship Olive Garden and rising stars like Seasons 52. This week the process reached its end, as Darden closed its sale of the Red Lobster chain to private equity firm Golden Gate Capital. But that's not the only end that was reached within the company this week – with the $2.1 billion sale of Red Lobster over and done with, Darden Restaurants Chairman and CEO Clarence Otis stepped down from the position that he has held with the company for ten years.
 "I am proud to have been a part of Darden's significant growth and expansion, which has enabled us to reach new consumer segments and markets and create significant long-term shareholder value," said Otis in a statement released by Darden Restaurants. "With the Red Lobster sale complete and progress on our Olive Garden brand renaissance and other strategic priorities underway, this is the right time for me to step down.  Darden benefits from thousands of talented employees who work tirelessly to nourish and delight our guests every day.  I am confident that they, under the leadership of our Board and management team, will continue to make progress on the actions we are taking to reinvigorate restaurant performance and further enhance shareholder value."
"Clarence has played an important role in leading Darden and our industry, successfully expanding Darden's footprint and restaurant portfolio with new brands," added Charles A. Ledsinger, Jr, Independent Lead Director at Darden Restaurants. "Darden has excelled as well under Clarence's leadership.  The Board is profoundly appreciative of Clarence's substantial contributions to Darden, the Board and our work to provide long-term value to Darden shareholders."
At the moment, it is hard to say whether this will impact Darden Restaurants in a positive or negative way. On the one hand, Otis has led the company for a decade, and that kind of company knowledge is invaluable. But on the other hand, from the sale of Red Lobster to the image revamp underway with Olive Garden, Darden Restaurants is certainly in the middle of a reimagining. It's possible that a fresh pair of eyes with an equally fresh vision could be what the business needs to successfully lead it forward toward achieving the goals that it has set. But it doesn't seem to matter whether Otis leaving is a good or a bad decision for Darden -- with the suddenness of the announcement and the lack of a new CEO waiting in the wings to step in, this appears to be Otis's choice alone. So now the search for a successor begins.
"Given Darden's many strengths, we expect an expeditious search process," said Ledsinger. "As we work to identify the Company's next CEO, Darden, its shareholders, employees and guests are well-served by the extraordinary depth and talent of our senior management team, including Gene Lee, Darden's Chief Operating Officer; Brad Richmond, Darden's Chief Financial Officer; Dave George, President of Olive Garden; Valerie Insignares, President ofLongHorn Steakhouse; and Harald Herrmann, President of the Specialty Restaurant Group.  The positive results we are beginning to see within our operations as a result of the actions we are taking reinforce the Board's confidence in this team and in Darden's strategic direction." 
With Darden Restaurants entering a new phase of its existence altogether, the company will have to be careful to choose carefully, which could take time. So to buy themselves that time, Darden's board of directors voted to separate the role of Chairman from the role of CEO. Ledsinger will be taking over in an interim non-executive Chairman role while, at the company's request, Otis will stay on as CEO until a replacement has been found or until December 31 (whichever one comes first). With luck, that will give Darden Restaurants the opportunity to find a new chief executive that will confidently lead the company into its next evolution.
[SOURCE: http://investor.darden.com/investors/news-releases/press-release-details/2014/Darden-Announces-Leadership-Succession-Plan/default.aspx]