[Q&A] Behind the Scenes with Laphroaig Ambassador Vicky Stevens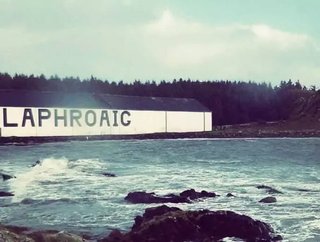 Between Womens History Month and International Womens Day, theres no better time than March to highlight women making an impact in their chosen field...
Between Women's History Month and International Women's Day, there's no better time than March to highlight women making an impact in their chosen field.
Laphroaig Distillery, a 200-year-old single malt Scotch whisky distillery located on the Isle of Islay in southern Scotland, is no stranger to women making an impact. Bessie Williamson, Laphroaig distillery manager by WWII and owner from 1954 to 1972, made her mark as the first female distillery manager in the 20th century and played a key role in single malt Scotch's rise to prominence.
Today, as Visitor Center Manager and Brand Ambassador for Laphroaig Distillery, Vicky Stevens carries on that passion for Scotch whisky, the industry, and the brand that she represents. Over the years, she has turned her position into a defining role in building and engaging Laphroaig's fan base, creating new tour features and serving as the key force behind the distillery's successful Friends of Laphroaig—a unique loyalty program that not only builds camaraderie and interest, but grants its members their own square foot of land on the Isle of Islay.
This week we caught up with Stevens to learn more about her role at the distillery, daily challenges, and the importance of engagement and enthusiasm.
FDF WORLD: What inspired you to pursue whisky as a career? How did you get started in the industry, and how did you get where you are today?
VICKY STEVENS: Being from Speyside, Scotch has played a large role in my life, so when I moved to Islay in 2008, I applied for and was hired as the Laphroaig Visitor Centre Manager. While the Laphroaig Distillery tour has always been a grand experience, I've worked with the team to add more in-depth activities such as tastings and—a visitor favorite—the opportunity to bottle your own sample of Laphroaig! 
Today, the distillery, which received three awards in 2014, and now boasts the title of the Best Visitor Attraction in Scotland 2014/2015, attracts Scotch fans from around the world. Since joining the family, I've also had the opportunity to learn more about the integrity with which Laphroaig is distilled. This education, combined with my love for Scotch and my keen sense of smell, has earned me a spot alongside Master Distiller John Campbell, tasting and selecting casks for new and limited Laphroaig expressions, including those for this year's celebration of the Laphroaig 200th Anniversary. When I'm not at the distillery, I'm usually traveling as a brand ambassador, sharing my knowledge and passion for my favorite Single Malt Scotch Whisky.
FDF: What (if any) challenged have you faced in your career and how do you overcome them?
VS: Every day presents new challenges. No two days are the same at Laphroaig. Because my job is vast and varied, demands and deadlines can sometimes become overwhelming. I have learned to build a good team around me. It is important to delegate and bring these people into the challenges you have. A problem shared is a problem halved.
FDF: Your biggest projects at Laphroaig, from guided tours to the Friends of Laphroaig program, seem to focus on community building and education. What is the importance of building a community and increasing depth of knowledge for the brand? 
VS: Islay is a small island with just 3,000 people and eight whisky distilleries. Just as Laphroaig plays a big role in the peoples' lives here, we strive to bring the same close-knit feel to our Friends around the world. Friends of Laphroaig is a distinguished loyalty group, which today boasts over 600,000 members from more than 150 countries! Each Friend of Laphroaig is given a lifetime lease on a numbered, one square foot plot of land in Islay that runs alongside the Killbride stream. The plot is registered and can be visited in person or via video on the Friends of Laphroaig website. Most people that you meet on tours have a story of how Laphroaig came to be their Scotch of choice, and we feel that its important to bring those stories full circle and give Friends a platform to share their love for the brand and the whisky. Laphroaig has a place in our Friends' lives and stories, and we aim to make them part of our story as well. We are always thinking of new and interesting ways for fans to have their voices heard, which is why we launched Opinions Welcome last year. The campaign allows consumers to share their unique opinions of Laphroaig, while also engaging in conversations with others via the social channels using #OpinionsWelcome.
FDF: What advice do you have for women interested in pursuing a career in the spirits industry themselves?
VS: Be enthusiastic about everything you do and want to achieve. I am a true believer that enthusiasm is contagious. People will want to get on board your journey and be excited to see where you are going to take them. Use the skills you currently have to get into the business and, from there, take every opportunity to learn from others around you to get where you want to go. It was my business background that won me the job at Laphroaig – the aim was to build the Visitor Centre and experience. From there I had the opportunity to learn from those around me. I studied and passed my Certificate in Distilling, I had the opportunity to work with Master Blender Robert Hicks (who had more years experience in the industry then I had been alive!!), and, like a sponge, absorbed all information I could from those who have worked on the site for decades before me.