The war on additives: revamping the supply chain with simple, healthy ingredients (Part 1)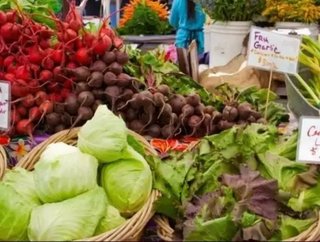 Whether its delivering supplies and commodities to a restaurant or a retailer, a supply chain can be a complex thing. One of the biggest challenges faci...
Whether it's delivering supplies and commodities to a restaurant or a retailer, a supply chain can be a complex thing. One of the biggest challenges facing supply chains in the food industry today is the need to meet consumer demands and deliver products that are leaner and more transparent.  In this article Brian Miller, Vice President of Services at e-sourcing solutions firm Intesource, discusses food transparency and related challenges in the supply chain.
Q: What costs and challenges do restaurants encounter when revamping their supply chains to adapt to such fast changing consumer tastes?
A: The biggest supply chain challenge in altering your menu is finding enough supply to complete the overhaul. While many chains are publically aiming to be healthier, organic and more transparent in their offerings, doing so is easier said than done. Restaurant procurement teams need to re-evaluate all existing suppliers to ensure they can meet the new standards, and if they can't, find new vendors to ensure continuity of resources.
These antibiotic, preservative and GMO free ingredients also cost more. Restaurants then have to decide whether they are going to eat that cost, pass the burden on to the consumers or find other areas to cut back.
Q: How can firms rework supplier relationships to make the transformation as smooth as possible?
A: Diversifying your supplier relationships and having a rock solid understanding of the supply market is critical for minimising the financial impact of menu disruptions. The more supplier relationships you have in your back pocket, the better chance you have of finding alternative sources of supply quickly, under agreeable terms and at an ideal price point. This streamlines the process of procuring ingredients that fit consumer preferences and incorporating them into the menu. When you have long-term, trusted relationships with suppliers, they're often more willing to help you meet these changing consumer preferences and partner with you to stay on top of the trend.
Q: Many consumers are attracted to fast food because of how cheap it is – but organic food, which they are currently demanding, costs more. How can grocers and restaurants remove additives and preservatives and make food "healthier" while keeping the costs down for the end consumers?
A: One method for keeping the cost burden away from consumers is to look for other categories where you can cut spend to lower your overall cost structure and find new pockets of savings. Sourcing indirect categories -- such as facility maintenance, construction, uniforms, etc. – can often uncover savings that can counteract the greater costs associated with using organic, antibiotic free, non GMO, and preservative free ingredients in your menu items. The key to profitably keep up with consumer preferences is knowing how to find new savings in other areas of the business.
Another strategy is altering the end-product so it more effectively aligns with the cost and quality structure. For example, maybe the same dish can be made with chicken, instead of pork, or whichever item is projected to have lower costs for that year. Altering portion sizes – and offering less of the more expensive components – is another common practice.
Check back tomorrow for Part 2 of this interview! 
Click here to read the October 2015 edition of Food, Drink & Franchise!