Mondelez Merging Global Coffee Business with DE Master Blenders 1753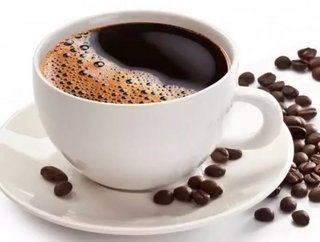 Two years ago, Amsterdam-based coffee and tea companyD.E. Master Blenders 1753spun off from Sara Lee Corp. and was seeking to build a new path on its ow...
Two years ago, Amsterdam-based coffee and tea company D.E. Master Blenders 1753 spun off from Sara Lee Corp. and was seeking to build a new path on its own in the beverage production world. Now it seems that path has led them to Mondelez International: today Mondelez announced that it will be merging its coffee division with D.E. Master Blenders 1753 in an effort to create what it calls "the world's leading pure-play coffee company."
According to Mondelez International's press release, this move involves Mondelez combining its wholly owned coffee portfolio (which includes Gevalia, Maxwell House, Tassimo, and more) with D.E. Master Blenders 1753's portfolio which includes such brands as Douwe Egberts, L'OR, and Pilao. To cement the deal, Master Blenders parent company Acorn Holdings BV will be taking on Mondelez's coffee business in France, while in return Mondelez will receive $5 billion in cash and a 49 percent equity stake in Master Blenders. That's a big deal, but so is what the joint venture hopes to achieve: the new entity built from the merger is expected to bring in annual revenues of $7 billion (€5 billion), based on their previous revenues as separate ventures.
Reps from both D.E. Master Blenders 1753 and Mondelez International had optimistic things to say about the merger within the press release:
"Jacobs Douwe Egberts will leverage the rich histories of both companies, combining our complementary geographic footprints, portfolios of iconic brands and innovative technologies to offer more people around the world more access to high-quality coffee and allowing the company to capitalize on the significant growth opportunities in a highly attractive market," said Pierre Laubies, CEO of D.E Master Blenders 1753 and prospective CEO of the combined company.
"We're delighted with this transaction and the substantial value we expect to create for our shareholders," said Irene Rosenfeld, Chairman and CEO of Mondelez International, whose coffee portfolio has outpaced market growth since 2010, thanks to innovations such as the Tassimo multibeverage on-demand brewing system and Millicano wholebean instant coffee.  "By retaining a significant stake in the combined company, we'll continue to benefit from the future growth of the coffee category and share in the synergies and tremendous upside of this leading, one-of-a-kind coffee company."
The deal is expected to be finalized in 2015, after which Mondelez and Master Blenders will be ready to take on the world.