Coffee supply chain could be saved by bean-free coffee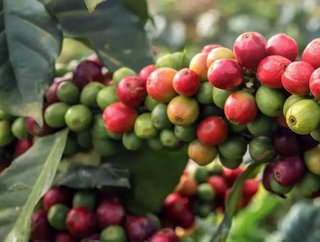 After the coffee bean supply chain takes another hit, Compound Foods provides bean-free coffee as the solution
Across the world, coffee rules.
Taiwan's coffee consumption exceeded tea for the first time this year: 1.8kg of coffee per person, exceeding the 1.4kg average per person, for tea.
In the USA, 64% of American adults currently consume coffee every day, totaling 400m cups of coffee every day.
However, in Finland, 12kg of coffee is consumed by each person, every year.
Thus the news that the coffee bean supply chain has been impacted by lockdown in one of the most coffee bean-committed countries, has caused alarm across kitchens and cafes in every time zone. 
The coffee supply chain impacted in Vietnam
Vietnam might be best known for its motorcycles and banh mi, but a little known record is that it has the highest coffee bean yields globally, producing 2.8 tonnes of coffee per hectare. Most of these beans are the bitter and nutty robusta. 
Throughout 2021, prices for the bean have risen up to 50%. 
However, Ho Chi Minh city, which includes a busy port, has recently gone back into lockdown and the transportation of beans has had to cease. 
But this is far from the greatest threat to your morning brew. 
Temperatures around the world are rising due to climate change and coffee will become increasingly harder to grow. 1kg of coffee beans requires 18,900 litres of water.
Fortunately, food tech innovators have a solution...
Coffee without the beans 
Costa Rican-born entrepreneur, Maricel Saenz, founded Compound Foods in 2020, after becoming concerned that her daily mug of coffee was in peril. The company uses synthetic biology to create coffee by extracting molecules, instead of growing beans. 
"Temperatures are rising and combined with erratic rains are leading to lower crop yield", said Saenz. "The same crop can't grow in the same place anymore, or it will be a lower quality product. Farmers in Costa Rica are having to sell their land or go higher up the mountain. Experts predict that 50% of farmland will be unsuitable in the next couple of decades."
Furthermore, the foodtech behind Compound Foods uses far less water and is not dependent on a particular environment to grow.