Mighty Plants Secures Funds for 'Online Supermarket'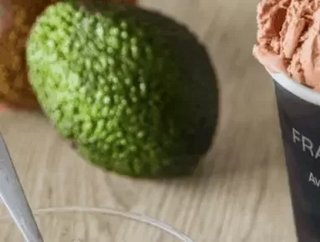 Might Plants offers sustainability through its products and packaging and has recently secured funds for an online frozen plant-based food supermarket
With many consumers focusing on healthy living and a continued emphasis on diet, plant-based food companies are benefitting from investment rounds to kickstart their food production journeys. Companies like Motif FoodWorks and Float Foods have pushed their food technology developments with funding from external investors, as will Might Plants, following a recent capital investment.
Mighty Plants is another food technology company, which has secured funds for more plant-based research. It has received its investment from the venture capital firm Dismatrix Group, run by Sebastiano Cossia - an investor, entrepreneur, advisor, and activist, and another investor, Miray Zaki. This investment will propel the company's launch of its online frozen plant-based food supermarket. 
The Story of Mighty Meals
To this day, Might Plants already produces and sells a variety of plant-based products online, ranging from alternative ingredients to ready-made meals and desserts. Originating as a small family business, the company owners - Becky and Gabe Osborne - were inspired by the need for food products that cater to those born with intolerances to certain ingredients, as well as the general health benefits of a plant-based diet. The company also prides itself on its packaging methods, which makes use of insulation made from recycled plastic bottles - that would otherwise have been sent to landfill - and carbon-neutral dry ice.
The company works with small independent brands in the frozen goods space, brands that share the ethos of Mighty Plants. The pandemic presented a real struggle for these companies, which inspired Mighty Plants to focus on smaller businesses and stocking their freezers. The company is very selective of the brands that it supports, as it carefully chooses those that offer innovative ideas towards environmental concerns - responsible packaging being high on the agenda. 
"We want to give you food flexibility – frozen food lasts longer and reduces waste – which is great for your wallet and the plane."

-

Rebecca Osborne, Co-founder of Might Plants.
A Sustainable Capital Investment
Miray Zaki has commented on the investment provided by the Dismatrix Group, focusing on the suitability to its own values. "Dismatrix is proud to have invested in Mighty Plants, a new delivery service for frozen vegan food and desserts. The founders of Mighty Plants launched a vegan frozen delivery service to help combat the food waste problem and the greenhouse emissions," Zaki says.
"They offer better options to those following a plant-based diet from both large and small producers. Buying frozen and plant-based foods can help cut food waste throughout the supply chain, and in households [...] this was a perfect fit for investment firm Dismatrix, which backs sustainably-driven, yet financially lucrative opportunities in the plant-based food revolution."
Osborne also expressed her gratitude for the investment the company has received. "It's an honour to be working with Miray and Sebastiano of Dismatrix Group; not only has it given us a lot of validation to our vision, but they bring a wealth of experience and knowledge. We are now ready to take Mighty Plants to the next level."