Motif FoodWorks Secures Food Technology Investment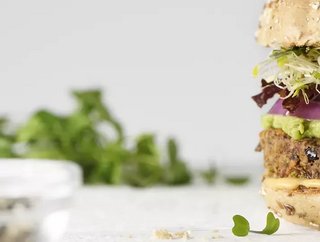 Food Digital magazine takes a look at the latest investment in the food technology industry, received by Motif Foodworks for plant-based food development
As the food industry moves towards plant-based alternatives, many more organisations are raising funds for exciting development projects. Previously we discussed Float Food's seed funding round for the OnlyEg development, so it makes perfect sense to continue along with this topic with Motif FoodWorks' latest activity in the food sector.
Who is Motif Foodworks?
Motif Foodworks, a Boston-based food technology company, produces high-quality plant-based food products. The company uses scientific research and consumer data to create enjoyable meat-free products, identify new meatless proteins with its biotechnology partnerships, and assess how these proteins work as food ingredients. 
According to the company's website, it is, "unlike other food and ingredient companies, we're built to bring the outside in. We're a lean, nimble organisation with seasoned professionals who have lived and led food businesses, along with science and technology experts who have renovated, innovated and designed leading-edge solutions. Together, we curate and connect with world-class scientists, universities, partners, and technology platforms."
Funding for Meat-Free Food Technology
The company announced it had raised capital of US$226mn following a Series B funding round, which the company aims to use for research and development, building upon its technology systems, and expanding its labour pool and working footprint. The round was co-led by Ontario Teachers' Pension Plan Board through its Teachers' Innovation Platform and the investment and accounts management organisation BlackRock. The company has raised a total investment of US$345mn to date and recently launched a state-of-the-art facility, which provides 10,600 square feet of lab space. 
"Making plant-based foods taste great will increase the global appetite for this sector – and shape a better future for our planet in the process," says Olivia Steedman, senior managing director, TIP. "As people increasingly look to meat and dairy alternatives, Motif offers breakthrough solutions powered by leading technology, deep scientific expertise and a visionary management team."
The Plant-Based Market Excels 
Alongside Motif's funding round, other significant industry actions are taking place as new companies are entering the market, bringing capital in millions each week. The oat milk producer, Oatly, went public in May 2020, valued at US$13.1bn. It is safe to say the plant-based food industry is soon to be considered as more than just a niche market, as it is expected to reach a global market value of over US$20bn by 2030 - following a total sales record of US$7bn in 2020 alone.
Organisations that occupy the plant-based market wish for meat-free protein consumption to exceed that of traditional meat products. Although, as the industry is making leaps in the right direction, the global meat market is expected to reach US$870bn by the end of 2021. Some may interpret this as a huge task that will require exponential growth in the meat-free sector, while others see a significantly large market in which there is a lot of room for growth. 
Companies in this sector are taking different approaches to this. While Motif Foodworks promotes great tasting food and the nutritional benefits of plant-based alternatives, Oatly focuses on nutrition and the environmental aspect of its products. Meanwhile, Impossible Foods, a leading company in meat substitutes, plans to compete by undercutting the meat sector and promote the affordability of its goods. 
According to Jonathan McIntyre, Chief Executive Officer at Motif FoodWorks, "plant-based foods have the potential to unlock enormous benefits for people and the planet, but that will only happen if they live up to, or even exceed, what consumers expect from animal-based counterparts." McIntyre continues by saying how the company will benefit from the funding round. "With support from our investors, we're advancing the understanding of food science and design to make plant-based foods better tasting, more nutritious, and so desirable that people actually crave them," he says.