Float Foods' Successful Funding For Plant-based Alternative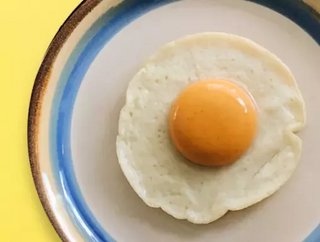 Food Digital magazine takes a look at a food technology start-up, Float Foods, and its recent seed funding round for a plant-based alternative to eggs
Plant-based is an upward trend in the current food and retail industry. A new technology start-up, Float Foods, has raised US$1.66mn (SGD$2.2mn) in a seed funding round for its food technology enterprise development. The acquired capital is said to be used to support the research and development of the company, and commercialisation of the OnlyEg project - resulting in a line of plant-based whole egg technologies. 
In March this year, the company received an initial grant from Temasek Foundation, before the current seed funding round. As a result of this grant, the company has been valued at around US$5.66mn (SGD$7.5mn) since it was founded in June 2020. The current seed funding was co-led by Insignia Ventures Partners - a Singapore-based venture capital firm, and DSG Consumer Partners, which has backed multiple technology start-ups and lifestyle brands across India and Southeast Asia.
Tan Yinglan, CEO and Founding Managing Partner of Insignia Ventures Partners discusses the opportunity that Vinita Choolani, Founder and CEO of Float Foods, brings to the industry. "We see in Vinita an eye for innovation and a strong commercialisation ability, necessary to not only spot and develop the right plant-based products for the market but also enable and speed up its distribution to end-consumers - which is what this plant-based protein innovation wave needs." Yinglan continues, "We're proud to be early partners with her and her team at Float Foods and excited to see them take OnlyEg from the lab to market in the coming months."
Why Invest In The OnlyEg Food Substitute?
OnlyEg is made up of legumes-based substitutes and is the first plant-based product to resemble a real chicken egg. The product will be brought to market as two separate components, resembling the egg white and the egg yolk. The investment in the current seed funding round for the OnlyEg product line comes from organisations with expertise relating to the different aspects of the food industry, including research and development, manufacturing, commercialisation, supply chain capabilities, branding and marketing, and expansion of networks. 
With Covid-19 pushing the food industry towards more plant-based products, the plant-based market is set to reach a compound annual growth rate of 12% by 2027 - growing to around US$74billion. While the OnlyEg was developed for distribution in Singapore, the newly available funds may open up potential opportunities for Float Foods to expand beyond the City-State. 
"The response to our first funding round has been phenomenal and highly encouraging," says Choolani. "We're proud that what we've built in the last year - amidst a global pandemic - can allow us the position to choose the right investors that not only believe in Float Foods' vision of innovating and advancing a sustainable, plant-based food ecosystem in Singapore and beyond for everyone, but also pave a clearer way forward as we work towards delivering our promise of a fully functional, versatile plant-based whole egg substitute aligned with Singapore's 30 x 30 goals."
Choolani continues. "The capital and insights from our unique mix of strategic partners [allow] us to start planning our roadmap for regional expansion after Singapore, and start making inroads to key markets such as China, India, and Indonesia. Ultimately we want to be able to champion a plant-based food ecosystem that can be adapted to support food security both in Singapore and across the region."