Integrating Lean Principles in Food Processing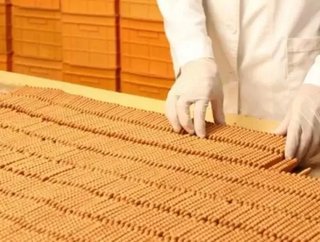 Lean manufacturing and the food industry: those arent exactly two concepts that easily go hand in hand with each other. But its not unheard of, thanks i...
Lean manufacturing and the food industry: those aren't exactly two concepts that easily go hand in hand with each other. But it's not unheard of, thanks in no small part to the efforts of the Lean for Food program through TechHelp and the University of Idaho.
"Some people misunderstand the word 'Lean,'" says TechHelp Marketing Manager William Mullane. "They think it means leaning out an organization, stripping it down or getting rid of people and resources, and that's a total misunderstanding of the concept. It's really about empowering workers. So back to that cultural aspect, some people might hear the word "lean" and get afraid they're going to be replaced. But with Lean at its best, we're really through training going to make your job better. You're going to get cross-trained so that you can flow to where you're needed, when you're needed. It's all about producing what the customer wants, when they want it, the way they want it, at the price they want it, and you're part of that."
To say that TechHelp has a keen understanding of Lean would be an understatement: when it comes to lean in the food industry, TechHelp practically wrote the book, devising a batch processing version of Lean simulation exercises to help businesses understand how to incorporate Lean principles and improve operations in their facilities.  Since the early 2000s the program has been instrumental in spreading the gospel of Lean wherever it can in the food industries, and we caught up with Mullane to discuss Lean strategies, misconceptions, and what lies beyond.
Can You Think About Food When You Think About Lean?
It may not be common, but the possibilities are growing and it's all about looking at where Lean can be applied in a non-traditional way.
"In a food processing environment, there tends to be more flow and batch processes – but not exclusively," says Mullane. "Also, there are many factors that have to come together to get food out the door, so it's not just putting a bunch of milk in a tank and cheese coming out the other end. That batch process is going on, but at the same time there are a lot of inputs coming in: how you move it to the plant, how you package and store it.
"The ultimate principle of Lean is producing at the customer's demand – instead of forecasting how much we're going to need, we're letting customer demand pull things through the factory," he adds. "So you can apply principles like that, especially in all the things that go into getting products out the door, especially packaging and warehouse operations. There are a lot of aspects of Lean that can still work, even if food's being produced in a batch process."
Keeping Staff and Management Engaged
According to Mullane, the most important part of successfully implementing a Lean or E3 program in your facility is teamwork from top of the company downward.  
"You need total commitment from management, total commitment from the top," he says. "It's a culture change – it's not just an improvement program, it's not just a safety program, it's not 'just' anything. It's really a complete change in how you do business. It's a mindset. Lean at its best is a bottom-up type of a program. We're going to rely on these workers at the line level and on up, and we're going to empower them to observe, to make suggestions, to make changes and be part of a team that works together on these things. You can see pretty quickly that if you don't have buy-in from the top you're not going to get that cultural change."
Mullane notes that imparting the message of workers being proactive and engaged from the line up was especially a key issue in the Lean for Food ESL program that TechHelp worked to develop alongside its sister center the Oregon Manufacturing Extension Partnership (OMEP). "We had some workers on the line that maybe weren't native, whether they might be immigrants or come from somewhere else where there were cultural difference – 'I'm not sure I want to speak up,' 'I'm not sure I'm empowered to do that,' or 'I might have communication programs.' Lean for Food ESL put a lot of emphasis on looking at cultural difference and empowering people, telling them why it's important to get engaged and speak up and be part of the improvement team."
But it all comes down to making sure that everyone is on the same page, and that starts with management. "That's a key, commitment from the top," he says. "From the top they've got to commit time, people, and resources to make it happen and get it done."
But There's a World Beyond Lean
For all this talk about Lean, one might think that it's the latest and greatest innovation in processing – but like most things that were popular in the 1990s, the industry is already improving on the model and moving toward something new.
"The terminology is changing a little bit in the field: the word 'Lean' is going away and it's being replaced by E3," says Mullane. Indeed, along with its Lean for Food program, TechHelp offers a comprehensive E3 program that examines Economy, Energy, and Environment boasts millions of dollars in energy savings and environmental savings among the companies with which it has consulted.
"In an old style and a typical lean transformation, specialists were going in and working with companies by really just looking at their processes, and what they found out is we were looking so much and so exclusively at process that we weren't looking at the environment we were in – power, lights, water, and all the inputs that go into the products as well as waste that comes out of the process," says Mullane.
"E3 incorporates that – so in addition to looking at traditional lean processing, we're looking at all the energy inputs that go into making a product and any waste streams that come out of making a product, and minimizing those to any degree we can," he explains. "Part of it is the realization that energy keeps growing dearer, so the less we can use the better, and waste is a problem. So if we can minimize that then we can minimize cost and potential fines. So there's more of an E3 focus now than Lean engagement, especially in food."