INS: Using blockchain in the grocery industry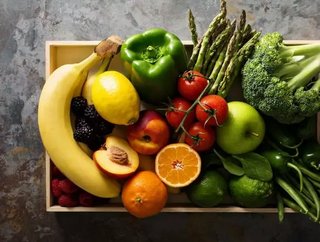 Today's manufacturers rely almost 100% on retailers for their revenue, but with continuing decline in footfall across stores, and with access to impro...
Today's manufacturers rely almost 100% on retailers for their revenue, but with continuing decline in footfall across stores, and with access to improved tech, there is an opportunity for consumer-packaged goods companies to be just as effective as online-only retailers.
Through the use of loyalty card schemes, many companies already realise the importance of data on consumers and it's this big data that could give manufacturers a competitive advantage. Gearing up to deliver this boost to manufacturers, while reinventing the grocery industry in the process, Russian start-up INS is planning a solution which will leverage the power of blockchain allied to a native token which Founder and CEO Peter Fedchenkov claims will be "like airline miles on steroids".
Fedchenkov's family background in grocery retail – his previous role was Vice-President of Wal-Mart – and the fact that he's been running Instamart, the largest grocery delivery company in Russia, for the past five years, means this is more than just another tech-fuelled solution. Fedchenkov is poised to disrupt the grocery industry from the inside. "We employ over 200 people at Instamart, and target revenue in excess of $34m for 2018," he explains. "Our business model means we work directly with retailers to deliver goods straight from the stockists' shelf to end customers. We've also worked directly with manufacturers and learned how they were keen to go direct-to-consumer, not only to sell, but to be able to market directly to them. We learned that almost every large grocery manufacturer in the world is looking for direct-to-consumer solutions as part of its global management agenda."
See also:
The grocery market, one of the largest consumer markets in the world, is forecast to reach $8.5trn by 2020. It is reaching a digital tipping point, with much of its growth to come from online. Online grocery, being the target segment for INS, is expected to grow from $98bn in 2015 to $290bn in 2020, according to IDG (International Data Group) estimates.
Noting how the likes of Proctor & Gamble have realised they were losing millennial customers who don't watch TV anymore, Fedchenkov warns that large companies are in danger of being fixated on their legacy models and are not moving forward in the same way their customers are. "Consumption 2.0 is mostly driven by millennials who want alternative brands," he adds. "They want to go small, local and support their own communities." He explains this social media savvy group are looking for constant and real-time feedback on their experience and the products they consume, but none of this is being supported by the grocery retail sector.
"Part of what we're doing is to acknowledge this with a series of connections between manufacturer and consumer," he says. "Tech wise we're using blockchain (provided by acclaimed Swiss start-up Ambrosus) to achieve this model with INS. We've been analysing the manufacturer/customer relationship with supply chain experts through our Instamart business and realise it doesn't make sense to build our own infrastructure which can take decades. But talking to fulfilment operators in Russia and the Netherlands we realise there is a gap capacity in the market for warehouse operators and delivery firms who want to increase the utilisation of their assets. The approach we decided on is similar to Uber or AirBnB in providing a platform to harness the assets of those willing to share them with strangers for payment, all the while remaining competitive and offering a high quality of service at a low cost."
For many manufacturers Fedchenkov has spoken to, the days of full truckloads as the minimum consignment are over as a company might just want to ship a single pallet. A minimum volume shipment into online could be just 200lbs, which supports direct-to-consumer.
The INS platform is a three-sided marketplace to connect manufacturers with consumers via a network of fulfilment providers, linked via the blockchain, to overcome the sheer inefficiency of current supply chain processes and target reduce costs.
Fedchenkov argues that because retail chains capture a high share of grocery revenue, they exert too much influence over manufacturers, causing deep impact on consumers worldwide: "Retailers dictate what food is grown and how it is processed, packaged, priced and promoted. As an example, in the UK, four retailers serve as a slim conduit for 7,000 manufacturers to sell their products to 25mn households, which demonstrates how the existence of retailer abuse in the grocery industry has not only been allowed to develop but also thrived."
Fedchenkov admits the challenge of taking on such a mature industry with a deep legacy infrastructure is ambitious, but remains confident of what INS could achieve. "We believe in the power of technology and have received interest from over 500 manufacturers (including seven of the top 20 global FMCG manufacturers and brands such as Nurofen, Vanish and Durex) and are working closely with Unilever," he reveals. "We need to strike a delicate balance between helping them go direct-to-consumer to build additional channels for communication and sales, while not tarnishing their relationship with retailers who depend on them.
"Direct-to-consumer will be Online 2.0. Our hope is that in three to five years this will become mainstream but still expect the retailer model to be the dominant force. Even if manufacturers sell 1% direct-to-consumer, it provides them with an important source of data enabling them to innovate faster with products in the way that private labels do when they disrupt the market with a new product."
Marketing is the second highest expense for manufacturers after the cost of goods and accounts for around 24% of costs, with 70% of that marketing spend spent on trade channels through wholesalers and retailers. "It's still quite primitive," notes Fedchenkov, who proposes a solution through the innovative use of a native token on the INS platform. "Most marketing campaigns bombard consumers via TV or instore – it's not targeted or personalised and this inefficiency leads to higher grocery prices. We will offer a bespoke loyalty program powered by smart contracts where manufacturers can code in certain logic inside the smart contract so that when certain conditions are met the consumer is rewarded. The INS platform will enable manufacturers to do this with the INS token. Think of it like airline miles on steroids. Manufacturers could target and personalise their offerings around certain product. For example, a customer who stays loyal to Coca-Cola over Pepsi might receive 10% back each month if they spend $60. Or they may note that a consumer had never tried Diet Coke and so offer them incentives to buy. There is no one-size-fits-all solution so smart contracts can provide that custom logic."
Fedchenkov is also excited by the positive impact INS could bring to smaller manufacturers. "We've signed a memorandum with a Brazilian coffee partner (a member of Qatar Bank) who represents some of the biggest Arabica producers in the world," he reveals. "This collective of thousands of coffee farmers currently has a limited opportunity to sell direct-to-consumer and they give all of their margin to traders, wholesalers and transportation. With the right fulfilment providers, we could expand their markets, allowing them to compete with multinationals and create opportunities for closed border direct trade."
With complex coding work on the INS platform due to complete by summer 2018, and pilot projects primed for Amsterdam and Moscow, Fedchenkov plans to launch in other major cities across Europe and North America in Q4. "We have definitely found the right niche," he concludes. "I would call it a 'megatrend' in retail and I'm pleased that our offering has resonated well with manufacturers, so we're on the right track towards execution."