Growing Together: Diet Trends and the Organic Industry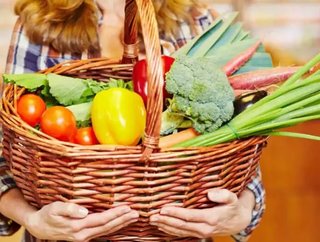 Every year new diet trends ebb and flow in popularity—and each one pulls an entire economy of products along with it. For evidence, look no furthe...
Every year new diet trends ebb and flow in popularity—and each one pulls an entire economy of products along with it. For evidence, look no further than the displays in your local bookstore.
"Diet books are the key sales driver each year in the Health category and a strong-selling category within Cookbooks," says Edward Ash-Milby, buyer for Barnes & Noble. "Many diet customers look for cookbooks to supplement their diet program so both subjects sell well, especially when a hot diet takes hold." 
But where some past trends have focused on only temporary diet shifts, many of today's trends—juicing, the Paleo Diet, gluten avoidance—are about more of permanent lifestyle change, encouraging fitness over quick weight loss schemes and touting improved health over the long term. It's not just changing the way that consumers look at fitness; it's changing the way that they consume altogether.
"For the past few years, the Paleo diet and all things gluten-free show no signs of letting up—the sales have been very strong although most of the sales are in the cookbook subject, which is a little unusual," notes Ash-Milby. "What that tells me is the customer for these books are not the usual diet book customer.  These are people who have made a lifestyle choice, know what is required and need recipes to diversify their meal plan.  They don't need your typical diet primer on being 'Paleo' or 'gluten-free.'  This sales pattern also suggests the customer is not looking for books on weight loss, which is the ultimate goal for many diet books.  One can certainly lose weight eating Paleo or gluten-free, but the customers are buying these books for different reasons."
It's a trend that Leanna Cappucci, s nutrition coach for Paleo on the Go, has noticed as well. The award-winning home delivery service specializing in meals with organic ingredients and grass-fed, pastured, and wild caught proteins, has seen not only substantial growth, but a shift in the way consumers are seeking out organic and Paleo Diet products—not just as a diet, but as a means to a change in lifestyle.
"This is our third year in business, and we're now becoming much more mainstream in that we're not just appealing to just the Paleo crowd but people from all walks of life with all types of issues who are finding that the Paleo diet works for them," says Cappucci. "Doctors are now prescribing it, more and more of the medical community are becoming aware of how food impacts these conditions. So we're finding more and more people coming to Paleo on the Go before they're finding the Paleo diet. It used to be that people would research the Paleo diet and then find us. Now we're finding that people are finding us because they're looking for ways to source good food because they know that from a health perspective they need it."
Where consumers go, brands and manufacturers of all sizes and interests are sure to follow. As the demand for organic and better-for-you products grows, it's encouraging farmers and suppliers to shift their production model to better accommodate these growing needs or even their own changing interests. "I talked to a Gentleman last spring here locally in Tampa who switched his operation from grain fed to grass-fed and grass-finished, because his own health was deteriorating and he started to realize that what he was doing, using grain and being part of this government-subsidized system, was actually hurting him," says Cappucci. "Farmers are seeing there is a demand for it, there is support from the local community. I think more people are becoming aware that buying local is that much more important."
RELATED CONTENT FROM FDF WORLD:
The UK Organics Market Saw 4 Percent Sales Growth in 2014
Top 10 Conscious Retailers and Restaurants For Clean Eating in Melbourne
The evidence is not just anecdotal, and neither is the demand—analysts and industry experts agree that the organics industry is growing, in no small part as a response to changing diet trends and increased consumer interest. The USDA notes that today organic products are a $35 billion business, available at 3 out of 4 grocery stores in the United States and comprising 4 percent of total US food sales (up substantially from 1 percent in 2007). In 2014, the USDA encouraged this growth by nearly doubling federal support to organic agriculture to a total of $180 million with the latest Farm Act incarnation, providing even further incentive for growers to consider allotting some (or even all) of their production to organic methods.
Investment research firm Morningstar is also optimistic about the potential of this current trajectory—in a newly published report, the firm predicts further single digit sales growth annually over the next 25 years, with organics reaching 14 percent of total sales by 2038. But while that growth seems certain, it's not even or effortless. As consumer packaged goods manufacturers and retailers are enticed further into the organics industry, Erin Lash, senior equity analyst at Morningstar, notes that businesses who leap into the organics industry without a plan may find themselves in trouble later on. To keep the industry growing, retailers and producers can't just launch a line of organic products onto the market. They must also think critically and be smart about how those products are made and marketed.
"By looking at the price premium afforded to organic products, it would suggest that it could be a brand intangible asset—consumers have paid a significant premium for organics over a significant period of time," says Lash. "But because of all that could potentially eat away at that price premium that's afforded to organics, we don't think that this brand intangible asset is static—that means that it requires continued investment behind new products and marketing innovation to ensure that those products continue to resonate with consumers."
How can producers maintain their edge and stay ahead of the market? That depends on the way that they are getting into the market in the first place. "One thing we have seen them do more aggressively is pursue acquisitions," says Lash. "That can be a successful strategy—assuming the acquired brand is fostered and developed, while also maintaining its unique characteristics." As major brands like General Mills and Campbell Soup Company get into the acquisition game, Lash notes that preserving the integrity of the acquired brand is absolutely vital—without that, even a once robust brand can drop off as consumers abandon their loyalty.
"When the General Mills-Annie's Homegrown deal was announced last fall, General Mills management was quick to point out they would not be bringing that corporate brand under their corporate umbrella—they wanted to keep the unique characteristics of the brand and continue to develop those, while at the same time attempting to leverage the scale that General Mills possesses," says Lash. "From our perspective, that was a shot at Kellogg and the struggles they've had with the Kashi brand, which lost its uniqueness and its brand identity. Obviously that's a challenge, and that's something that a global business needs to handle very delicately, in terms of leveraging their own scale and marketing power while at the same time not doing anything to tarnish the niche characteristics of a particular brand. It takes significant time and resources to develop brands and continue to ensure that they're at a competitive edge."
For businesses that would rather launch organic brand lines under their own name, there are other pitfalls. One is in ensuring that the brand is able to gain consumer trust by adhering to and honoring organic standards. But as Lash points out, that's only half the battle—the other half is ensuring that your products are launched with a sense of purpose, not just to join the bandwagon. "It's ensuring that you're bringing and communicating the value your products offers to consumers," she says, pointing to the ill-timed launch of Clorox's Green Works at the start of the recession. "Consumers aren't going to just pay up for a product for the sake of it. They really want to see the value that product affords. So communicating that message effectively to the end consumer I think is key."
Lash adds that retailers are in an especially advantageous position, able to both tailor their product mix to meet consumer demands and get into the CPG game themselves. "You've not only seen proliferation of products from the branded side of the organic aisle, but also the private label which is an even higher margin sale for retailers," she says. Whole Foods Market has been particularly successful in this regard, leveraging its brand recognition for rapid growth and the deployment of its successful 365 Organics own brand.
"I think there is a movement across the country, slowly but surely, that is gaining momentum," says Cappucci. "People understand that what they're putting into their mouths doesn't just come from the grocery store—there's a story that happens behind it, and more people are educating themselves on what that story is."
That movement is backed up by sales – "The Paleo and juicing connection remains strong and I don't see it disappearing any time soon," says Ash-Milby – and because these trends are intended to be lifetime lifestyle changes, the organics industry can only be expected to continue growing as these trends grow more mainstream. It's a rising tide that has the potential to lift a lot of ships—as long as each grower and retailer takes the time and energy needed to do it right.