General Mills ditches artificial colors and flavors — will it boost business?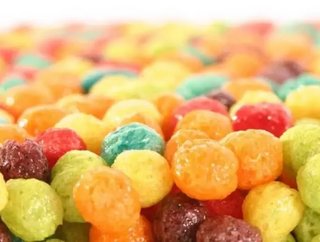 From GMOs to artificial additives, consumers are becoming increasingly concerned with whats in their food. General Mills is one business that is acutely...
From GMOs to artificial additives, consumers are becoming increasingly concerned with what's in their food. General Mills is one business that is acutely aware of this trend. For years now, the food processing giant has been inching its way closer to a more health conscious consumer base through the acquisition of organic and sustainable brands like Cascadian Farm and Annie's Homegrown and the support of its suppliers in organic agriculture. 
Now it's going even further. Today General Mills announced that it will be removing artificial colors and flavors from all of its traditional cereal brands—starting with major brands Trix and Reese's Puffs.   
RELATED CONTENT: General Mills doubles down on organics with Canada investment
According to General Mills, 60 percent of its cereals—Cinnamon Toast Crunch and original Cheerios, to name a few—are already produced without artificial colors and flavors. This move will extend that policy to the rest of the company's cereal lineup, swapping out commonly used artificial ingredients for natural alternatives like fruit and vegetable uses to approximate Trix's vivid colors.
"At General Mills cereals, we have been upgrading the nutrition and ingredients in our cereals for years to meet people's needs and desires," said Jim Murphy, president of the General Mills cereal division, in a press release announcing the company's decision. "We've continued to listen to consumers who want to see more recognizable and familiar ingredients on the labels and challenged ourselves to remove barriers that prevent adults and children from enjoying our cereals."
General Mills hopes to remove at least 90 percent of all artificial flavors and colors from its cereal brands by the end of 2016. The intention is to boost consumer trust with General Mills and will help in building a reputation for General Mills as a more natural and sustainable choice.
RELATED CONTENT: General Mills Talks Organics and Climate Change in 45th Annual Global Responsibility Report
There are always risks with a decision like this. On one hand, other brands like Panera Bread and Taco Bell that have launched similar campaigns have been met with criticism over whether or not phasing out artificial additives goes far enough to satisfy consumer demands. On the other hand, General Mills must also be careful to ensure that its products don't lose their visual appeal or the flavors they're known for—for iconic brands like Trix that have built up decades of brand loyalty, even small changes can be dangerous for sales.
But General Mills understands this as well, and is attempting to mitigate these issues by taking it slow in order to make sure that it gets every change exactly right.
RELATED CONTENT: General Mills Builds Organics Portfolio with $820m Acquisition of Annie's Homegrown
 "We have a lot of hard work ahead of us and we know some products will present challenges as we strive to uphold the taste, quality and fun in every spoonful of cereal," noted Kate Gallager, General Mills cereal developer, in the press release. "Cereals that contain marshmallows, like Lucky Charms, may take longer, but we are committed to finding a way to keep the magically delicious taste as we work to take out the artificial flavors and colors from artificial sources."
If General Mills is able to pull off its ingredient changes while maintaining the integrity and nostalgia factor of each brand, this could ultimately go a long way toward building good will with a broader base of consumers for years to come.