Deliveroo and Burger King crown meat-free Mondays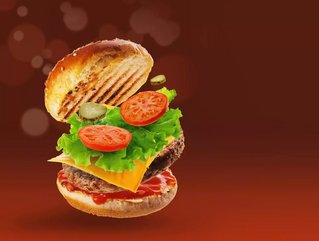 Fast food giants celebrate meatless meals as sustainable solution
The trend for vegan and vegetarian options is gaining momentum. Perhaps surprisingly, restaurants leading the charge were made famous for their meat-based offerings.
Fast food royalty, Burger King has tag-teamed with Deliveroo to launch a Meat-Free Monday campaign. The food delivery company – known for its ubiquitous bicycle-mounted employees – announced it will represent the beginning of several promotions for plant-based choices throughout the rest of the year.
The initiative will run every Monday until mid-September, excluding Bank Holiday Monday. Furthermore, those who spend at least £15 at Burger King on the Deliveroo app will receive a free Vegan Royale.
The newly conceived burger features a crispy plant-based chicken patty made by The Vegetarian Butcher. The convincing creation arrives on a toasted sesame seed bun, along with iceberg lettuce and vegan mayonnaise. The burger launched in April and has received certification from The Vegan Society.
The initiative is part of Burger King's efforts to add more plant-based options to its menu. Indeed, Burger King UK's Chief Executive, Alasdair Murdoch, said the fast-food chain will ultimately remove some meat items from its menu. By 2031 the fast food giant is planning to have half its menu made up of plant-based options.
Clearly, meat free burgers are on a roll, making a positive impact on climate change with beef production due to reduce exponentially.