Wendy's to Compete with McDonald's and Burger King in the UK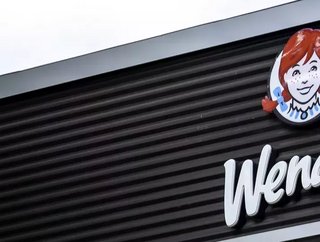 Wendy's is making its return to the UK market as it intends to compete with McDonald's and Burger King, which will support further European expansion
After a 20 year period, one of the United States' favourite fast-food restaurants has returned to the United Kingdom. Wendy's is on the list of the largest fast-food chains in the world - the third-largest burger outlet against McDonald's and Burger King - and it's not afraid to take on its rival companies. 
Wendy's Returns To The UK?
The keyword here is 'return'. Between 1980 and 1990, Wendy's came to the UK as part of its expansion, much like its burger brand cousins. It was cited that Wendy's left the country in 2001 due to the cost of premises and business overheads. 
And it's coming back strong. The company opened its first branch - that was leaked back in March - in the UK on the 2nd of June, in Reading, occupying a building in its town centre that was previously home to a branch of the Nationwide bank. "We're very proud of our restaurant design in Reading, and I'm confident that we've built a place that our customers will love to go and our employees will love to work," says Steven Derwoed, Wendy's Vice President of Global Design and Construction.
Where Will The Fast-Food Chain Open?
Wendy's announced that it will open up to 400 restaurants across the UK over the next few years, bringing roughly 12,000 new jobs to the country. The company is currently looking at sites in Stratford and Oxford - to follow the opening of the Reading branch - before it begins its larger operations to roll out the expansion across the nation. A company spokesperson says, "Our first location is in Reading, and we are exploring additional opportunities in the London area."
"The brand is excited to enter the UK with company-owned and operated restaurants this year, and we are looking for franchisees to grow with us across the United Kingdom."
What Does This Mean For Businesses In The UK?
As can be expected from an expansion into the UK, this will impact other organisations in the food industry. During Covid-19, other fast-food chains like McDonald's and Burger King cut back on their offerings and premises across the UK and are currently in the process of building back up their businesses. 
With Wendy's entering the market on a nationwide scale, this is likely to push existing companies to regenerate business much faster. The company plans to see its UK presence grow very close to that of Burger King - with over 500 UK outlets, and will act as a significant jump towards meeting McDonald's with approximately 1,300 locations. Meanwhile, it has also agreed to a deal with Uber Eats for food deliveries, as it intends to use its British presence as a stepping stone into the rest of Europe.