Increased investor interest sparks McDonald's McPlant Burger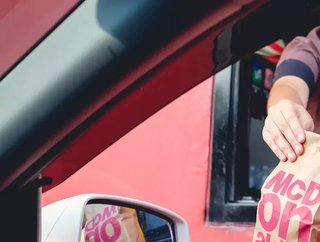 As the plant-based product market value rises, McDonald's releases its well-researched vegan burger into its range of fast-food products
Vegan alternatives to well-loved fast-food meals are commonplace in the food industry, so why has McDonald's only just released its vegan McPlant burger? 
The likes of Burger King—with its Rebel Whopper—and Gregg's—with its vegan sausage roll—have already added vegan replacements of their popular food products to their menus, which have been well-received by those inclined to try them. Plant-based alternatives still remain in demand, especially as investors are becoming increasingly more interested in them.
To put things into perspective, a Scottish vegan cheese producer was bought by a Canadian dairy company in June this year for a significantly high price, as part of a multimillion-pound deal. Meanwhile, Beyond Meat—the producer of plant-based meat alternatives—and Oatly have been listed publicly on the New York Stock Exchange. 
The McPlant Burger 
The McPlant burger will be trialled across 10 McDonald's restaurants in the Coventry area in late September with plans to distribute the burger nationally in 2022. Customers who opt for the McPlant burger will be able to enjoy a Beyond Meat patty with vegan cheese and the usual salad components. 
'We're so pleased to be finally launching McPlant in the UK and Ireland', says Michelle Graham-Clare, Chief Marketing Officer, McDonald's UK and Ireland. 'As with every McDonald's offering, we take our time to ensure it meets the highest standards and is something that all our customers will enjoy'.
It seems McDonald's has been strategically late to enter the vegan burger into its product range, as it has spent three years researching and trialling different ingredients to ensure the product meets high standards. This process has allowed the fast-food chain to produce a product that has been accredited by the Vegetarian Society. 
Many brands are supporting the change to vegan diets, which has sparked a rather lucrative segment of the food industry. The Vegan Society has estimated a British vegan population of around 600,000. According to the British Nutrition Foundation and YouGov, around 61% of adults in 2020 said they would be unlikely to consider a switch to a plant-based diet.
But with a boom in vegan products, the industry is growing fast. Barclays Banks has forecasted the consumption of plant-based meat alternatives could be worth US$140bn (£106bn) by 2029.