December's issue of FDF World is now live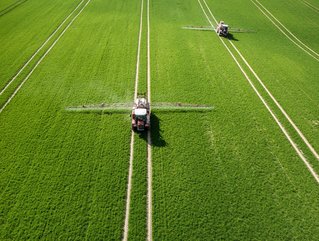 Packed with exclusive interviews, sector analysis and company insight, the December issue of FDF World magazine is now
Packed with exclusive interviews, sector analysis and company insight, the December issue of FDF World magazine is now live. 
In our first feature, we ask the question: how will we meet the agricultural demands of an ever-growing and consuming population? Dr Boris Buchtaka, Head of Smart Agriculture at Bosch Corporate Research, believes that he has the answer with Bosch and Bayer's state-of-the-art spraying technology which aims to revolutionise the agricultural sector. 
Next, we speak to PepsiCo's Global R&D Manager Tammy Butterworth who reveals how new flavour sensations are made at the food and drinks giant and how the company is revitalising the premium crisp brand.
We'll also be investigating the top 10 most profitable US supermarket chains which will inspire you to grow your margins. 
On top of that, we'll be hearing the latest industry know-how from major players such as Gourmet Guardian, AgriMarine, Criniti, and BENCHMARQUE. 
Check out the brand-new issue of FDF World here