Top 10 alcohol origin stories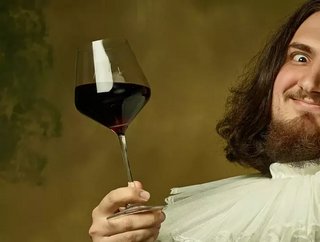 From the Scottish Highlands to the blue agave fields in Mexico, here are our Top 10 glass acts raising the bar - here's where alcohol comes from
From the ancient records of particular brews, to the founding of iconic brands, here's our Top 10 alcohol brand origins. 
10. Carlsberg beer
Created in Copenhagen, Denmark, 1847
In a story which might feel familiar to many returning gap year youths, J. C. Jacobsen founded Carlsberg after he was sent abroad to study. Jacobsen visited France, Germany, Austria and Scotland, where his education concluded in learning about fermenting beer. 
On his return, the art collector used his fortune to found Carlsberg. International exportation began in 1868, with the first barrel going to Scotland. 
9. Red wine 
Ancient Greece
The ancient Greeks loved their red wine, known then as 'black wine'. Vineyards were installed on the island of Thassos which produced the beloved drink - the vino even gets a mention in Homer's Odyssey. 
8. Glenfiddich whiskey
Created in Dufftown, Scotland, 1887
In the highlands of North-Eastern Scotland, William Grant built his own whiskey distillery beside the River Fiddich, with the help of a stone mason and his nine children. The first spirit was served on Christmas Day in 1887.
Grant chose to name the brew Glenfiddich, which in Gaelic means 'Valley of the Deer'. Grant's descendants remain in the business - and the valley - to this day. 
7. Akashi Sake
Created in Akashi, Japan, 1600
However, there is a record from China dating from 500 BC, where those in the country would chew rice, spit it out into a container and leave it to ferment, creating sake. 
Over in Japan, the fishing village of Akashi, south of Osaka was known for its exports of soy sauce. But in the 1600's, the Akashi Sake Brewery took off and its product is known as the finest in Japan. 
6. Tequila
Created in Mexico, in 1600
Prior to invasion and colonisation, the Aztecs used Mexican agave as far back as 250AD to make a sour alcoholic beverage, enjoyed during ceremonies. 
In the 16th century, the Spanish settlers had run out of brandy and worked on distilling the agave into a spirit form of alcohol. 
By 1600, tequila was being mass-produced and enjoyed outside of sacred practices. 
5. Aquavit
Created in Norway, 1806 
As early as the 1500's, there are records of Scandanavian lords writing to one another proclaiming that immortality was within reach, with this marvelous sweet liquor. 
However, just like the microwave and Coca-Cola, the beloved Norwegian brew known as Aquavit drunk today, was invented by accident. 
In 1806, a Norwegian sea merchant arrived back home in Norway from Indonesia. He had barrels of aquavit left on board which had not been popular with the local Indonesians. Upon inspection, the aquavit had transformed in transit into something even more delightful.
4. Weihenstephaner beer
Created in Freising, Germany, 768
The oldest known brewery, The Weihenstephan Brewery, can trace its roots back to Saint Korbinian, who arrived in Freising in 720. 
Saint Korbinian founded a church and later a monastery there. In 768, a hop garden was tended to in the grounds. 
It was only in 1040 that the brewery, believed to be in partnership with the hop garden, was afforded a license by the city.
3. Gordons Gin
Created in London, 1769
In Southwark, London, Alexander Gordon experimented with distillation in gin, and founded his distillery in 1769 using natural botanical ingredients.
The 'Gin Craze' which had taken place in the earlier half of the century had earned gin the nickname 'Mothers ruin', but poor harvests had led to an increase in price and left only the rich being able to afford it. Gin now had a sophistication to it. 
The Roaring Twenties were catapulted into a new dimension of debauchery in 1924, when Gordon's launched the first cocktail shaker.
2.  White wine
Founded in South Africa in 1688 
The Boschendal wine estate is the oldest in South Africa and was founded by refugees. 
In 1688, Jean le Long, a Huguenot fleeing religious persecution in France, secured land from the Dutch East India Company and set up a farm. It transferred ownership many times and sat alongside other farms, owned by freed slaves and fellow Huguenot Ministers. 
In 1897, after the farms were almost decimated by a vine aphid attack, Cape Colony's Prime Minister, Cecil John Rhodes, employed vineyard managers who had trained in California to help with the recovery. They successfully planted 200,000 fruit trees and the estate has been growing strong since. The Boschendal wine estate was also one of the first to offer wine tasting.
From refugees to tourists, Boschendal has welcomed wine connoisseurs. 
1. Bollinger champagne
Created in Champagne, France, 1829
When Athanase de Villermont inherited an estate in the village of Aÿ, he decided to make a venture into champagne, against his family's advice. After meeting Joseph Bollinger, a German traveller who was studying champagne, Renaudin-Bollinger & Cie was founded in 1829. 
A century later, in 1923, Scottish Elizabeth Law de Lauriston-Boubers married into the Bollinger family. "Madame Jacques" managed the three miles of cellars housing 13m bottles under the Aÿ village. She became known in gastronomic circles for her priceless innovation skills and perfectionism. 
However, one small thing escaped her attention to detail: in 2010, a Bollinger intern was tasked with clearing out a cluttered cellar room. During the mundane job, he discovered another cellar, hiding 600 bottles of Bollinger, some dated the year after Bollinger was founded. The intern was promptly offered a permanent job.