The soft sell: Tranquini targets new markets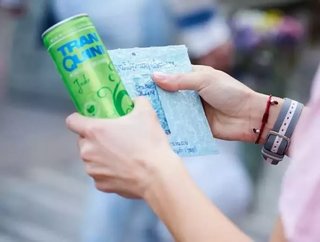 Ahmed Elafifi, Founder and Chief Relaxation Officer of Austrian relaxation drink company Tranquini, has grand plans to help the world sip away its stres...
Ahmed Elafifi, Founder and Chief Relaxation Officer of Austrian relaxation drink company Tranquini, has grand plans to help the world sip away its stress.
Look in the cool cabinet of any corner shop and you'll see shelf after shelf of drinks. Iced versions of tea and coffee, fruit juices, water, and shelf after shelf of fizzy drinks. The UK carbonated beverages market is huge, and it is increasing. At the end of 2016 it was worth £14.9bn (around $20bn). By the end of 2017 it is estimated that it will jump to £15.5bn ($21.88bn). Carbonated beverages dominate the soft drink market.
Entering the fray is a very new soft drink company based in Austria. Founded in 2014, and launching its first product only two years later, Tranquini is very much the new kid on the block. Its founder however has a lengthy track record in the soft drinks industry and he believes he has found a brand new, as yet untapped, drinks category.
An Austrian-Egyptian, Ahmed Elafifi began his career over 25 years ago at Procter & Gamble in Cairo, Egypt and then Henkel, a move that took him to Europe where he eventually landed at Coca-Cola. While there, between 2011 and 2013, he led Coca-Cola Hellenic's Polish operation as Chairman and Managing Director responsible for four plants, over 3,000 staff and €1bn ($1.23bn) revenue.
From there Elafifi moved to another market leader with high brand recognition, Red Bull, where he spent over ten years helping to grow the company. He completed the global roll out of the Red Bull business and brand in 58 countries, growing its turnover from €40mn ($49.36mn) to €800mn ($987mn).
Needing a change from corporate culture, Elafifi moved to BeBevCo Euro Asia. But it lacked the life balance that Elafifi thought he was seeking. "It was quite a change going to a private company, from a big corporation. But because there was a lot of restructuring to do I wasn't able to have the freedom to develop ideas. And at a certain point I had to admit to myself that I was not enjoying this, I wanted to do something much more entrepreneurial.
"I am a very happy person – I had a very happy upbringing. I just wasn't the same anymore. So, the first idea that came to me was to create a positive drink. However, a drink that makes you positive – well obviously it's not very credulous. But then it all starts from being relaxed. This makes you positive, and from there good things happen. That was the moment I created the proposition of Tranquini."
SEE ALSO:
There is more to Elafifi's vision. He wants to create a whole new drinks category. The plan is to make relaxation drinks a separate a beverage category, similar to energy drinks.
"There is one cola, which is Coca-Cola, there is one energy drink, which is Red Bull. In beverages being first in a category is very important. Of course, it will continue to always be the case when people want refreshment they drink cola, when they want hydration they drink water, when they want energy they will drink an energy drink. But when they need to relax there is now Tranquini."
To achieve this market dominance before other relaxation drinks can take it, the company has had to ensure it was able to roll out its product in as many countries as possible, at the same time. Logistically this is a complex maneuver for a small company, and one that's only just past its second birthday. So far Tranquini has launched in 40 countries.
"The feedback from the different countries is very positive. At the moment that when you look at it there are lots of macro sources of stress now. There's terrorism, there's economic crisis, there are also what's happening right now – there's Trump. And there are also a lot of micro sources of stress so family stress, work, money, at home. It's really one thing we can see in every country from Hong Kong to Egypt to UK, Germany, Canada, and the US. People are spending a lot more money globally on ways to relax. There is of course alcohol, and pharmaceuticals. But the biggest increase is in activities. Everyone is practicing yoga now days, and every hotel has a spa. We simply need more balance in our lives."
Elafifi takes a segmented approach to ensuring their infrastructure isn't overburdened in the process. The company began selling in the UK first through the online store Amazon. According to Elafifi, it will launch in the greater London area and move out from there. Having already started with independent outlets it is in the process of discussions with key customers including Tesco, Waitrose, Sainsbury's and Asda.
Sales and marketing will target three crucial areas – work, home and relaxation activities.
"Offices are a source of daily stress, which means there are occasions for the consumption of Tranquini daily," Elafifi says. "There are lots of ways to relax and that's perfectly fine. But there's no simple solution that you can present in the office, at work. For example, say you are about to start a big presentation. Your heart is pounding, breathing is hard, and here's a knot in the stomach. Hopefully people won't take alcohol or illegal drugs before a big presentation. Now they can drink a Tranquini. With green tea and herbal extracts – all natural and good for them."
This is the low-lying fruit, a channel to market that's quite easy to manage by selling through retail and convenience stores. To activate the brand, Tranquini is being launched with opportunities for shoppers and consumers to meet the brand in stores. "If they see it, they will understand what a relaxation drink is all about," says Elafifi. The full campaign will be carried out on social and personal media, in order to get across the brand's concept of a relaxed lifestyle. "We are communicating the brand, but also forming alliances with partners including those in the yoga industry, workplace beverage suppliers, and online opinion leaders and influencers."
It's the lifestyle change that the UK, and other developed world countries, are going through at the moment that Elafifi hopes to cash in on. According to a recent PwC report total UK spending on healthcare, wellness and fitness is forecast to be some £209bn ($295bn) in 2020.