PepsiCo chief executive Indra Nooyi to step down after 12 years at top position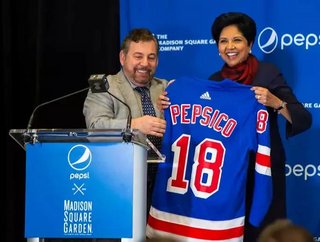 PepsiCo CEO Indra Nooyi is to step to step down after 12 years at the helm of one of the world's largest food and beverage firms. Appointed in 2006...
PepsiCo CEO Indra Nooyi is to step to step down after 12 years at the helm of one of the world's largest food and beverage firms.  
Appointed in 2006, Nooyi was the first female boss of the $63.5bn turnover company.
During her tenure, she has sought to respond to changing consumer tastes by shifting the firm's focus from sugary soft drinks and snacks towards more healthier options.
Under her leadership, Nooyi helped to grow PepsiCo's revenue by more than 80% and shareholders have also benefited: $1,000 invested in PepsiCo in 2006 is worth more than two-and-a-half times that amount today. 
SEE ALSO:
Nooyi will step down on October 3rd after 24 years at the company, with the last 12 as CEO.
Before becoming CEO, she helped to lead the company's expansion through acquisition including its purchase of Quaker Oats in 2001. 
Nooyi will remain as chairwoman of the board of directors until early 2019 and Ramon Laguarta is set to succeed her as CEO 
"Leading PepsiCo has truly been the honour of my lifetime, and I'm incredibly proud of all we have done over the past 12 years to advance the interests not only of shareholders but all our stakeholders in the communities we serve," said Nooyi. 
"Growing up in India, I never imagined I'd have the opportunity to lead such an extraordinary company. 
"Guided by our philosophy of Performance with Purpose—delivering sustained performance while making more nutritious products, limiting our environmental footprint and lifting up all the communities we serve—we've made a more meaningful impact in people's lives than I ever dreamed possible.
"PepsiCo today is in a strong position for continued growth with its brightest days still ahead."
Nooyi's departure leaves only 24 women leading Fortune 500 companies.
Laguartar, Nooyi's successor, will become the sixth CEO in the company 53-year history. He has served as president of PepsiCo since 20017. 
Nooyi praised Laguartar, describing him as "exactly the right person to build on our success."
Speaking of his appointment, Laguarta said: "I'm incredibly humbled and privileged to be appointed the next CEO of PepsiCo, and I want to thank the Board of Directors for the confidence they have placed in me with their decision.
"I also want to thank Indra for her overwhelming support. She has transformed the company with her bold vision and outstanding leadership, and I feel fortunate to have her as a mentor and a friend. 
"And of course, I want to thank all of my colleagues, as well as the customers, bottlers, partners, and investors who are part of the PepsiCo family."