Kombucha market expected to be worth over $7b by 2027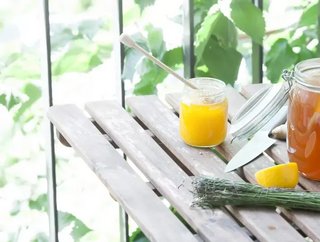 As alternatives to alcohol increase in popularity, the humble Kombucha market is projected to grow exponentially through the roaring 2020s
The Kombucha Industry is expected to experience more than 17% CAGR between 2021 and 2027, due to a higher demand from customers for products which enhance overall health. By 2027, this will put the kombucha market revenue at $7.9b by 2027.
The pandemic has popularised the probiotic-heavy drink
Over the pandemic period, many used lockdown to indulge in baking and crafts at home. From banana bread to the rise of cottagecore, some also tried to brew their own kombucha, a drink rich in probiotics which is fermented over a period of weeks. 
As previously reported in Food Digital, alcohol is decreasing in popularity, as many switch to low-alcohol or alcohol-free beverages. 
For those who want to drink something exciting on a night out, kombucha is an option. Not just for the quirky packaging, but its many health benefits, such as:
The probiotics included provide healthy bacteria which aid digestion and inflammation

Used with green tea, it can help with weight loss
Major findings of the Kombucha market in the Global Market Insights report include:
Increasing availability of the Kombucha-based product across the world because of online stores as well as supermarkets/hypermarkets 

Rising trend for clean label and organic products 

Kombucha market from flavoured type witnessed highest growth potential, due to increasing research and development by manufacturers 

Asia Pacific is anticipated to have significant growth rate in the forecast period owing to high acceptance of Kombucha as functional beverage.

Kombucha is highly consumed in Japan and China owing to increasing functional beverage and probiotic industry.
KeVita Kombucha launches shots range
Former Glee star Amber Riley has partnered with KeVita (which is owned by PepsiCo) for  KeVita Prebiotic Shots. The two-ounce bottle will contain enough kombucha to support the digestive system, as this drink is designed for consumers who are no longer housebound, but on-the-go. 
"Having a self-care routine is essential for me to feel my best—prebiotics and probiotics have always been a critical part of my wellness journey," Riley said. 
In the post-pandemic world, it is likely that many will be on their own wellness journey and what to drink will be one aspect in the 'new normal'.