Irish microbreweries made €52mn in turnover in 2016 thanks to craft beer boom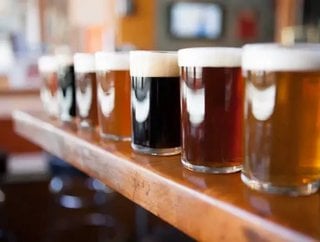 The number of Irish breweries making their product has more than quadrupled in the past six years, boosted by a boom in craft beer sales. According to...
The number of Irish breweries making their product has more than quadrupled in the past six years, boosted by a boom in craft beer sales. 
According to a new report by the Drinks Industry Group of Ireland (DIGI), this has led to a total increase in microbrewery turnover from just €8mn ($9.3mn) in 2012 to €52mn ($60.5mn) in 2016.
In a report on innovation and entrepreneurship, DIGI also noted that the number of breweries in Ireland has increased from 15% to 72% since 2012, with 90% located outside of Dublin.
The south-western county of Cork has the largest percentage share of breweries at 14%, followed by 10% in Dublin, and 7% in each of the counties of Galway, Wicklow and Donegal. 
"Our drinks industry has proven itself extremely adaptable to ever-changing tastes in consumer behaviour," said Donal O'Keeffe, Secretary of DIGI and CEO of the Licenced Vintners Association.
"Manufacturers, large and small, have diversified their offerings, experimented with new ingredients and recipes, and developed lucrative commercial partnerships at home and abroad."
SEE ALSO:
Compiled by Dublin City University (DCU) economist, Tom Foley, the report also highlighted that the Irish drinks industry is Ireland's fastest-growing manufacturing industry in terms of the number of enterprises. 
The number of drinks industry enterprises has grown by 105% since 2008 and the sector contributes over €2bn ($2.3bn) to the Irish economy, supporting over 92,000 jobs in brewing, distilling, agriculture and more, according to DIGI.
The report also concluded that the Irish drinks sector is experiencing growth across the beer, cider and spirit categories. 
The number of Irish whiskey distilleries increased from four in 2013 to 18 in 2017, with another 16 planned in the near future. 
The country's gin sector too is attracting worldwide interest with plans to treble its exports to 400,0000 9-litre cases by 2022. 
On top of this, DIGI said that brewery and distillery visitor centre growth, as well as Irish pub and off-licence innovations, are helping to create new revenue streams for industry
Speaking of the challenges facing the sector DIGI's O'Keeffe warned that excise tax and global trade barriers could curtail the potential of the sector.
"The drinks and hospitality industry is one of Ireland's bedrock industries," O'Keeffe explained.
"In rural Ireland in particular, where less developed infrastructure inhibits the creation of high-tech jobs, the drinks industry has provided a way for smaller communities to support economic activity, innovation and entrepreneurship.
"If the drinks industry is to flourish into the future, it needs as few barriers to trade as possible," he added. 
"Right now, our own excise tax is a barrier. Compared to other EU states, Ireland's is the second highest overall: we have the highest excise tax on wine, the second highest on beer and the third highest on spirits.
"In a challenging international economic environment, with Brexit and growing American protectionism, export development must be supported by a strong market at home. This starts with ensuring that policy measures support growth and we must prioritise reducing the tax burden on Ireland's fastest-growing manufacturing industry by lowering excise on alcohol."