The final straw: JD Wetherspoon ditches plastic straws from all its UK pubs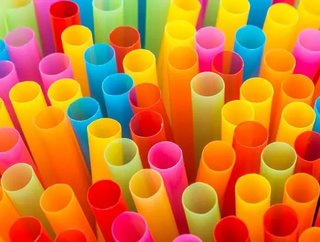 Drinkers heading to Wetherspoonwillno longer be able to find plastic straws at the pub chain. JD Wetherspoonhas announced that it will stop using plast...
Drinkers heading to Wetherspoon will no longer be able to find plastic straws at the pub chain.
JD Wetherspoon has announced that it will stop using plastic straws across its 900 pubs in the UK and Ireland by the end of this year, in a bid to curb plastic pollution.
RELATED STORIES:
The British company will now use biodegradable straws, claiming that the move will stop 70m plastic straws finding their way to landfill or the world's oceans every year.
The plan comes as part of a massive campaign called Refuse the Straw, which urges pub chains and restaurants to stop handing out an excessive amount of plastic straws.
Plastic straws take hundreds of years to biodegrade and can have a detrimental impact on the environment, says the campaign.
Billions of plastic straws end up in landfill or the world's oceans each year, often causing significant harm to seabirds and other marine animals.
"These changes are part of an overall commitment from the company to reduce the amount of non-recyclable waste produced," CEO John Hutson said.
"We believe that Wetherspoon pub-goers will welcome this."
Following on the heels of companies such as Evian who announced a commitment to go carbon-neutral or Tesco's abandonment of selling 5p single-use plastic bags, Wetherspoon's is sensing the changing tide towards unnecessary plastics.
The move comes as consumers become increasingly more concerned about sustainability and environmentalism in the food and beverage industry.
A change in consumer attitude was noted after the UK introduced a 5p levy for plastic bags, resulted in an 85% reduction in the number that people use.
The move comes as industry rivals such as All Bar One also commit to going greener and abandon plastic straws through its #strawssuck campaign