Coca-Cola sales soar as the world remerges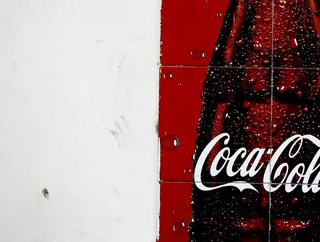 Post-pandemic sales of Coca-Cola rise as consumers head back into restaurants, cinemas and other public places
Now that the hospitality world is opening up again, Coca-Cola has risen in the second quarter, as the non-alcoholic beverage of choice for those dining out. 
Coca-Cola, casually known just as Coke, is a beverage which needs no introduction. Its signature shade of red identifies the product - sold in every country in the world, except for Cuba and North Korea. The company was founded in 1886 and remains headquartered in Georgia, USA, where the beverage has a revenue of $37b. 
Coca-Cola's revenue rises
Coke shares rose 2.3% on Wednesday morning in New York and the stock was up 1.8% this year.
The beverage giant believes that this is sure proof that consumers who were confined to their homes for months reduced their consumption of Coca-Cola while at home.
But now consumers are allowed to return to a level of normality, they are celebrating with their favourite chilled beverage - especially those who caught Coronavirus and suffered the loss of taste and smell. 
Coca-Cola's enduring popularity
The staff at Coca-Cola are thrilled, but not surprised, to discover that consumer tastes have not changed over the pandemic. 
"Our results in the second quarter show how our business is rebounding faster than the overall economic recovery", said James Quincey, Coca-Cola's Chief Executive Officer. The company in particular cited a rebound in "away-from-home channels" as pandemic restrictions eased, sending sales above 2019 levels.
Coca-Cola also noted the unit case volume grew, covering:
17% in North America 

21% in the Europe, Middle East and Africa region