BrewDog Scrutinised By ASA For False Marketing Claims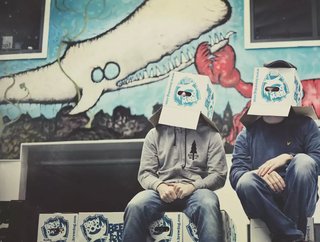 Visibility can work for and against an organisation; BrewDog has recently been scrutinised for marketing mistakes, including a January advertisement
The alternative brewery, BrewDog, has come under scrutiny by the Advertising Standards Authority (ASA) regarding an advertisement of its Clean & Press Hard Seltzer drink, which was released in January 2021. The advert provokes questions about the message that it portrays to the consumer. 
The ASA has challenged BrewDog over its misleading health claims attached to the branding of the product. In particular, the advert stated, "Even though Clean & press is only 90 calories per can, with no carbs or sugar and a little bit of alcohol, this is not a health drink. If you are looking for a health drink, do not drink Clean & Press." BrewDog is also on the ASA radar after it made a false announcement of a competition prize. The company had said the winner of a competition would receive a solid gold can worth £15,000, which turned out to be gold plated. 
In an Instagram post, the company said, "Due to advertising regulations, we cannot claim this drink is healthy", while the advert actually claimed the drink is low in calories. The ASA also challenged BrewDog for using the phrase "a little bit of alcohol" as the Hard Seltzer drink has a 5% volume of alcohol. 
Further phrases like "only 90 calories per can" and "no carbs or sugar" have raised concerns, as they were nutritional claims that are not permitted for use in the advertisement of alcoholic drinks. BrewDog has responded to these challenges by saying it was "tongue in cheek" before confirming they "have accepted the ASA ruling and have removed the wording in question." 
The ASA has also banned posts from BrewDog's rival brand, Drty Drinks, and website posts by other firms, High Water and Whisp Drinks, for other nutrition claims for alcoholic drinks. 
The Importance Of Careful Marketing
There are some significant hiccups with the campaigns run by BrewDog, which was likely attempting to market its products in an alternative way - to match the  company's ambition of being an 'alternative' brewery. A label BrewDog employees take great pride from. Despite how safe companies may feel when publishing advertisements on social media sites, this case highlights the importance of carrying out the research to determine what can and can't be said in relation to a product. 
Thanks to modern technology, marketing materials are more accessible to everyone, which can somewhat expose companies to scrutiny.
Besides the negative media, BrewDog has a broad sustainability strategy involving electrification of its distribution, renewable energy implements and responsible waste management.