Bottled water wins as governments crackdown on sugary drinks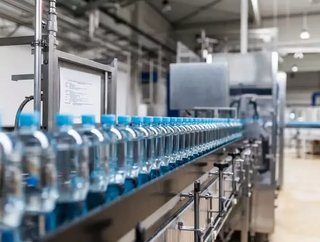 More than two billion adults and children are suffering from health problems in the world because of their weight, says a team of 2,300 experts led by t...
More than two billion adults and children are suffering from health problems in the world because of their weight, says a team of 2,300 experts led by the Institute for Health Metrics and Evaluation (IMHE), based at the University of Washington in Seattle.
The authors of the paper, published in the New England Journal of Medicine, describe "a growing and disturbing global public health crisis".
Obesity has doubled since 1980 in more than 70 countries and has steadily risen in most of the others, according to the World Health Organization (WHO).
In response to this, the UK has seen a 16% reduction in sugar intake from soft drinks over the last four years, according the to the British Soft Drinks Association (BSDA).
This trend for reduced sugar intake from soft drinks is not unique to the UK.
"As obesity and health concerns become more prevalent, people are looking for healthier alternatives," advised Jay Andres, CEO at Mai Dubai, a bottled water manufacturer in the UAE.
It is not just individual choices that are changing the beverage market, governments are also stepping in to encourage manufacturers to produce healthier products.
SEE ALSO:
The UK government has announced that the industry will face a new 'sugar levy'. This new tax is due to be introduced in April 2018, and will be applied to soft drinks which contain added sugar and have a total sugar content above a certain threshold.
The government is introducing the levy in an effort to tackle obesity by reducing the consumption of drinks with added sugar, and to encourage manufacturers to reduce the sugar content of their products.
Just over one-fifth of the soft drinks sold (by volume) could be subject to the levy. The levy could add just under 24 pence per litre to the price of the drinks on which it is payable.
Of course, the UK is not the first country to introduce a targeted tax on sugary drinks.
In France, a tax was first introduced in 2012. Following introduction, soft drinks are estimated to be up to 3.5% more expensive 
Analysis by the market research firm Canadean found that sales of soft drinks declined in the year following the introduction of the tax, following several years of annual growth.
Research published in the British Medical Journal in January indicated that Mexico's introduction of a 10% levy on sugar-sweetened drinks on 1 January 2014 led to a 10% fall in sales by the end of that year.
One category that has benefitted from this drive to reduce sugar is bottled water.
"There have been excise taxes on drinks such as soda pop and energy drinks, but not for water so that could positively impact the industry," said Andres.
"There's no indication of this slowing down. When I started in water, I'd say we were fifth or sixth in a metric called share of stomach.
"Now water in most parts of the world is in first position – it's passed coffee, milk and soda."
That trend shows no signs of slowing down - for now, experts can only see growth steadily increasing in the bottled water market, at 5-6% across the industry over the next five years, according to Zenith's Richard Hall.
As more countries crackdown on sugary drinks, bottled water may well come out as the industry winner.