PepsiCo adding fizz to climate change fight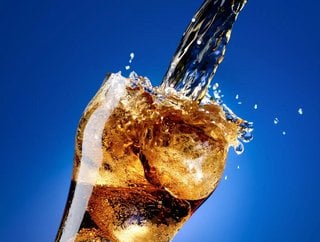 Food and drink giant PepsiCo takes sustainability to the next level
Some find it surprising that the likes of PepsiCo, Coca-Cola and McDonalds are creating the template for sustainability. In reality, it would be surprising if they weren't! 
Firstly, they have the financial muscle and marketing wizardry to create the most far-reaching impact and – crucially – this is an existential crisis for the three of the biggest global brands in the universe. They are reacting to a situation partly of their own making and, fair play to them, they are attempting to right the wrongs of history. And, make no mistake, these are precisely the sort of companies which are able to trigger cultural shifts across the world. After all, they practically invented ubiquitous branding and market domination.
Now PepsiCo has announced its target of becoming 'Net Water Positive' by 2030, which equates to replenishing more water than the company uses (which, as you can imagine, is a considerable amount). The operation will occur locally at both company-owned and third-party sites.
Vital reduction efficiencies are to be met through the adoption of operational water-use-efficiency standards covering more than 1,000 facilities, with nearly half located in high-risk watersheds. Raising these efficiency standards at company-owned sites alone will allow PepsiCo to avoid using more than 11 billion litres of water a year – a 50% reduction in the amount of water the company currently uses. Meanwhile, PepsiCo will also adopt the Alliance for Water Stewardship Standard at all the high-water risk areas in which it operates by 2025.
For perhaps its most ambitious goal, PepsiCo's holistic Net Water Positive vision is also looking to deliver safe water access to 100 million people by 2030.