Food & Drink Federation responds to sugar tax proposal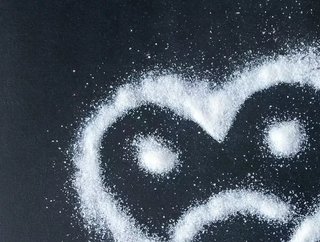 In response to sugar and salt tax in the UK, the Food and Drink Federation has responded with calls to reduce poverty - not food choices
In the UK, an independent review National Food Strategy, has suggested that sugar and salt should be taxed and vegetables prescribed to individuals by the National Health Service, to tackle the obesity crisis. Such a tax could raise up to £3.4b a year.
Businessman Henry Dimbleby, who founded the Leon restaurant chain, has said that taxes should be raised in order to extend free school meals and support healthier diets, especially for those in lower-economic families. 
The National Food Strategy has also suggested that GPs prescribe fruit and vegetables.
However, the Food and Drink Federation has warned against this in case it increases food prices.
The obesity crisis in the UK caused by salt and sugar is weighing heavily on health services
Prior to the outbreak, poor diets caused up to 64,000 deaths a year in England alone, at a cost of £74bn to the economy. Over half of over-45s now live with diet-related health conditions. 
Over the course of the Coronavirus pandemic, many in the UK have had a stronger appreciation for the NHS, not wanting to see it unnecessarily burdened. As understanding of the disease grew, it was noted that those who were obese where at a higher risk of death. 
In addition, many have used the pandemic as a tipping point for them to make healthier lifestyle choices, from taking up exercise to choosing a plant-based diet. 
This report has struck at the right time.
The new taxes would be applied to:
"We do not actually believe that for most things it will hike the price - what it will do is it will reformulate, it will make people take sugar and salt out", said Dimbleby. "Our high obesity rate has been a major factor in the UK's tragically high death rate."
Dimbleby believes that by reducing 38 calories per person each day, that person will be able to lose 2kg (4.4lb) in weight a year.
However, the Food and Drink Federation, which represents manufacturers, believes that the emphasis should not be placed on food, but on poverty.
Unhealthy foods are often cheaper to buy and quicker to cook, using less electricity, gas and water. 
Meanwhile, healthier foods such as fresh fruit, vegetables and plant-based protein, are often more expensive.
"Obesity and food is very much about poverty", said Ian Wright, of the Food and Drink Federation. "We need measures to tackle poverty and to help people to make choices they need to make."
Cut out salt and sugar to help the environment 
According to the review, the food consumed in the UK accounts for about a quarter of greenhouse gas emissions. 
The global food system is the single biggest contributor to:
Biodiversity loss

Deforestation

Drought

Freshwater pollution 

The collapse of aquatic wildlife
Changes to diets will not only impact the lives of those who reduce their sugar and salt consumption - but those whose jobs depend on these foods being consumed also deserve a right to employment.