Blue Moon founder launches new cannabis-infused beer company CERIA Beverages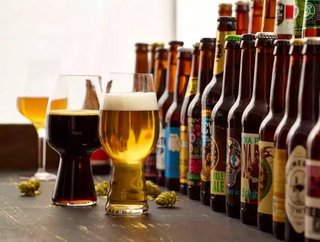 Keith Villa, founder and former head brewmaster of Blue Moon Brewing Company, has created a new company CERIA Beverages, which aims to launch a line of...
Keith Villa, founder and former head brewmaster of Blue Moon Brewing Company, has created a new company CERIA Beverages, which aims to launch a line of cannabis-infused non-alcoholic craft beverages. 
Villa and his wife Jodi have launched the firm with the aim of being the first company to launch a line of cannabis-infused drinks that contain tetrahydrocannabinol (THC), the key psychoactive chemical from cannabis plants that creates a "high".
Served chilled, all CERIA Beverages will be non-alcoholic as federal law prohibits brewers from mixing alcohol and THC.
Several other companies offer business beer but they all lack the psychoactive compound THC. Instead they are infused with cannabidiol to give them a marijuana taste. 
"CBD is not the component that most consumers look for," Villa told Brewbound. "It certainly has its merits… But the THC is what gives people that buzz, which is similar to the alcohol buzz that people get from beer, spirits, and wine. A lot of consumers of cannabis look for that buzz."
SEE ALSO:
Villa is set to serve as the firm's brewmaster and Jodie will act as CEO. The pair are also working closely with InterContinental Beverage Capital (IBC), a beverage advisory firm. 
The drinks are expected to be available in three strengths - light regular and full-bodied. 
The light beer will contain between one and six milligrams of THC, regular will contain around 10 milligrams and full-bodied will contain around 15 milligrams.
"CERIA will be brewed just like an alcoholic craft beer to maintain its beer taste and aroma, but will then be de-alcoholized prior vto the infusion of cannabis," Villa explains.
The firm has tapped ebbu, a Colorado-based cannabinoid research family as a supplier of the cannabis extract.
"It really is a step back in time to just after Prohibition," Villa told Forbes. "Back in 1933, you had a stigma with alcohol. After so many years of being illegal, it took years to get over that. But once that goes away for cannabis, it will be a huge part of our economy."
The latest news comes six years after Colorado and Washington became the first states to legalise recreational marijuana and Canada is also on track to change its legislation on the substance. 
As a result, many beverage companies are exploring the use of marijuana in drinks. For example, beer giants Constellation Brands recently signed a $191mn deal with Canopy Growth to develop cannabis-infused drinks
The latest business endeavour comes 22-years after Villa founded the Belgian-style beer, Blue Moon. Owned by MillerCoors, Blue Moon is now the best-selling non-lager beer in America. 
After 32 years at the company, Villa retired from MillerCoors in January this year. 
"I'm ready to introduce another high-impact brand to the industry again, this time with a new line of custom cannabis-infused craft beers," Villa said. 
"Today, the opportunity and the demand are here, inviting Americans to enjoy a more social way of consuming cannabis – by drinking rather than by smoking it or through ingestion of edibles."