A Basic Introduction to Wine Investment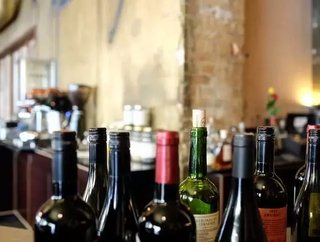 Luxury investments (such as art, jewelry, classic cars and fine wine) have become a popular alternative for investors over the last twenty years. In aut...
Luxury investments (such as art, jewelry, classic cars and fine wine) have become a popular alternative for investors over the last twenty years. In autumn 2017, the Knight Frank Luxury Index (KFLI) reported substantial growth in fine wine markets, making it the top performing option for luxury investors.
The report noted:
Wine, up 25%, was the top performer in the index thanks to strong growth in the key Bordeaux, Burgundy and northern Italian markets. No other asset class achieved double-digit growth across the past twelve months (2016-2017).
This trend is set to continue, which is why more and more people are considering wine investment as an alternative to the usual commodities. However, the market can be quite risky and complicated.
This is why we've teamed up with the experts at Cult Wines to put together a basic introduction to wine investment. So, if you're seriously thinking about building a fine wine portfolio, this article will help you clarify some of the basic details and set you in the right direction.
Let's dive in.
What are investment-grade wines?
Unlike the ordinary wines sold in supermarkets and off-licenses, investment-grade wines are of a superior quality and get better (and rarer) with age. They are made to exacting standards by only the finest chateaus and winemakers in the most prestigious regions.
At present, around 60% of the world's investment wine is produced in the Bordeaux region, where some of the oldest and most established pedigree winemakers are located.
The other 40% is divided up among:
● Burgundy (20%)
● USA (10%)
● Italy (5%)
● Champagne (2%)
● Australia, Spain and Germany (2%)
● Rhone (1%)
Why are investment-grade wines valuable?
Only a limited number of superior-quality wines are produced each year. This is because there are only a few winemakers in the world with the right pedigree. However, there are plenty of wealthy people around the globe who wish to consume or collect superior-quality wine. Essentially, it's this low-supply/high-demand that gives investment wine its value.
Another value-factor is the vintage. If it was a particularly special year in terms of grape quality, this can bump up the value and make it highly collectible.
Then take into consideration the increasing rarity of the wine. To illustrate it in simple terms let's say a highly esteemed winemaker has produced a thousand bottles of fine wine in a golden year for grape harvesting in that region, making it quite a rare vintage.
Five hundred of those bottles get snapped up by wine investors, and the other five hundred are purchased and consumed by wealthy wine drinkers and connoisseurs, meaning there are only five hundred bottles left in existence.
In twenty years' time, due to some investors selling up to wine drinkers or consuming it themselves, the number of bottles might have decreased to 300, making the wine even rarer. Not only that, the wine will have improved with age. So, these remaining bottles will, in theory, be more attractive to buyers and fetch a high price when put on the market.
What is En Primeur?
You will come across this term when looking into wine investment. It is simply "wine futures". It is where you purchase the wine, at a relatively low cost, while it's still in the barrel yet to be matured and bottled. The idea is to sell it for a profit at a future date.
En primeur can be a very lucrative option and can yield short-term returns. However, there is a certain amount of risk involved. Essentially you are betting on how the wine develops. There is a chance that the final product isn't that good and therefore doesn't gain in value; in fact, it could lose value.
What are cult wines?
Cult wines are small batches of extremely high-quality wines that command the attention of small groups of enthusiasts. They generally score highly with critics, meaning they are much sought after. Because they're so limited in quantity, wine collectors see them as trophies. So a shrewd investment in a case of cult wines can add some good value to your portfolio.
One of the most famous cult wines, Screaming Eagle, typically fetches between $2500 and $5000 a case.
Be clear on your strategy
Developing a wine investment portfolio requires a solid strategy, as there are many pitfalls. Here are the key elements of a good wine investment plan:
● Set your goals. What do you want to achieve? A collection of fine wine that you can dip into every now and then? Or a solid investment that will yield good returns in the future?
● Cases of fine wine can be very expensive; so be prepared to invest a minimum of £5000. (Some experts even recommend a minimum of £10000 upwards.)
● Will you go it alone or go with a wine investment fund? The latter is a good option for those who lack experience.
● Plenty of quality research is needed. If you're going it alone, be selective with your wine investments. Go with those regions and winemakers that have the best reputations for producing investment-grade wine. And don't go with any old vintage; make sure you're clued up about vintage variation.
● In order to protect your investment, you'll need to make sure the wine is handled and stored properly during its lifecycle. This is known as "provenance". You'll need keep a record to prove that the wine has "pristine provenance". Typically, it's best to store investment wine in bonded warehouses that have temperature controls to ensure the wine is kept in optimal conditions.
● Be aware of the other associated costs. When you invest in wine, there'll be other costs such as insurance, storage and auction fees.
● Beware of wine investment scams. There are rogue traders who prey on people's passion for wine. The scams range from selling inferior wine as top quality, to just taking your money and not even purchasing any wine. So only deal with reputable merchants.
● Be prepared to wait before selling. Wine investment tends to be a medium-long term strategy. Typically you'll have to wait at least five years before selling for profit. But in most cases you're looking at upwards of ten years for gaining optimal returns.
● And remember: returns aren't always guaranteed. As with any investment in commodities, there are risks. The value of the wine can go down as well as up.
If in doubt, use a legitimate portfolio management service
If you're really excited about getting into wine investment but are held back by your lack of knowledge, consider using a portfolio service. You'll be assigned an asset manager who'll have all the experience, wisdom and knowledge necessary to help you make the right choices and avoid the costly pitfalls.
This is a good option as it allows you to build a private portfolio while gaining the benefits that investment funds typically offer.
Now, bottoms up for your new fine wine adventure!